Britain has a long and proud tradition of producing famous artworks – from Turner to Hockney, our little island has been at the forefront of the art world for generations. But Britain has a new favourite artwork, knocking Constable's famed Hay Wain into second place, and the artist is none other than infamous graffiti artist and underground illustrator Banksy.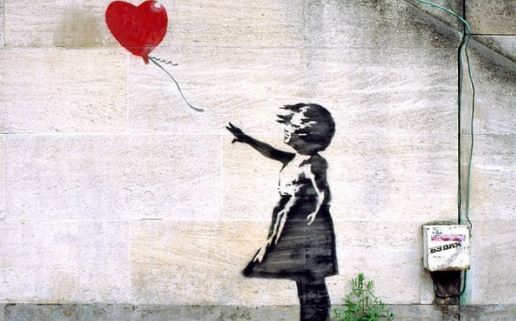 Girl with Balloon, an image of a little girl sadly watching her heart-shaped red balloon drift away, won a survey commissioned for the launch of a Samsung television that camouflages itself as a work of art when turned off. The prestigious list was voted for by 2,000 people, who were asked to choose their top 5 from a shortlist chosen by arts writers including the Observer's Vanessa Thorpe.

The most famous version of the piece by the Bristol-born Banksy appeared on the side of a bridge on the South Bank in London in 2002. It is now ubiquitous, available as prints, greeting cards and mugs, as an instant street artist kit in a pre-cut stencil marketed by a firm in the US, and as a recent addition to the impressive collection of tattoos almost covering the skin of pop star Justin Bieber.

If you're an art aficionado with a love for both Banksy and his artistic ancestors, grab a subscription to Art Papers today.