It appears that relations between Lewis Hamilton and Sebastian Vettel are at an all-time low after the German intentionally rammed Hamilton's car during an incident-packed Azerbaijan Grand Prix in Baku.
Vettel had accused Hamilton of deliberately slowing in front of him, or 'brake-testing' – something which the data collected by race officials shows no evidence of – before the Ferrari man pulled up alongside Hamilton's Mercedes and intentionally drove into him, causing damage to both cars.
Despite being given a 10-second stop and go penalty, Vettel still managed to finish one place ahead of Hamilton, extending his Championship lead over the Brit to 14 points. But the ramifications of the German's actions may well go on for some time.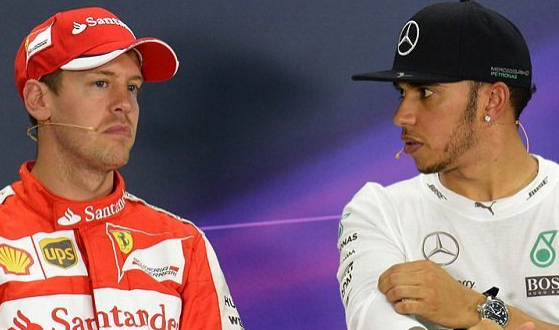 "I didn't [brake-test him]. I controlled the pace. All the restarts I slowed down in the same spot. He was obviously sleeping and driving alongside and deliberately driving into a driver and coming away scot-free is a disgrace. He disgraced himself," Hamilton seethed after the race. If he wants to prove he's a man, we should do it out of the car face-to-face. Driving dangerously in any way can put another driver at risk.
"Luckily we were going slow. If we were going fast it could have been a lot worse. Imagine all the kids watching Formula 1 today and seeing that kind of behaviour from a four-time world champion. It says it all."
Vettel also picked up 3 penalty points on his license, taking his total to 9. If a driver amasses 12 points in any year-long period, they are given an automatic one-race ban. With Hamilton now reportedly refusing calls to meet his German rival face-to-face, this episode could define an already intriguing season.
For all the latest in the world of F1, grab a subscription to F1 Racing UK today.