A swathe of North America will be bathed in complete darkness today as the shadow of the moon completely covers the sun, leaving just a ring of burning light. The ribbon of territory, referred to as the 'path of totality' is around 70 miles wide, and stretches from Salem, Oregon to Charleston, South Carolina.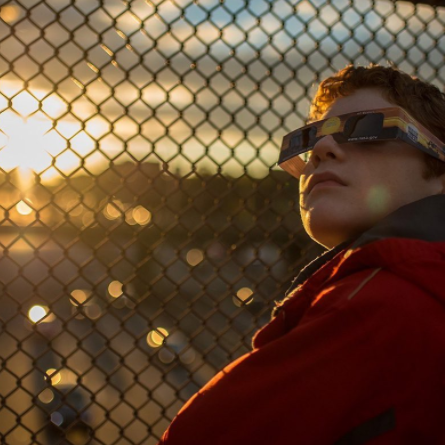 Dubbed the Great American Eclipse, it is the first time in 99 years that the United States will witness a total eclipse, and millions are expected to flock to town like Salem, Oregon and Carbondale, Illinois, to witness the once-in-a-lifetime phenomenon.
Unfortunately, we won't be able to see the total eclipse in the UK, though if the skies are clear between 7.40pm and 8.04pm, you will be able to witness a partial eclipse. Alternatively, you can watch the full event live, courtesy of NASA.
To see more of the mysterious world above us subscribe to BBC Sky at Night and save up to 23%.
Images: Instagram/NASA