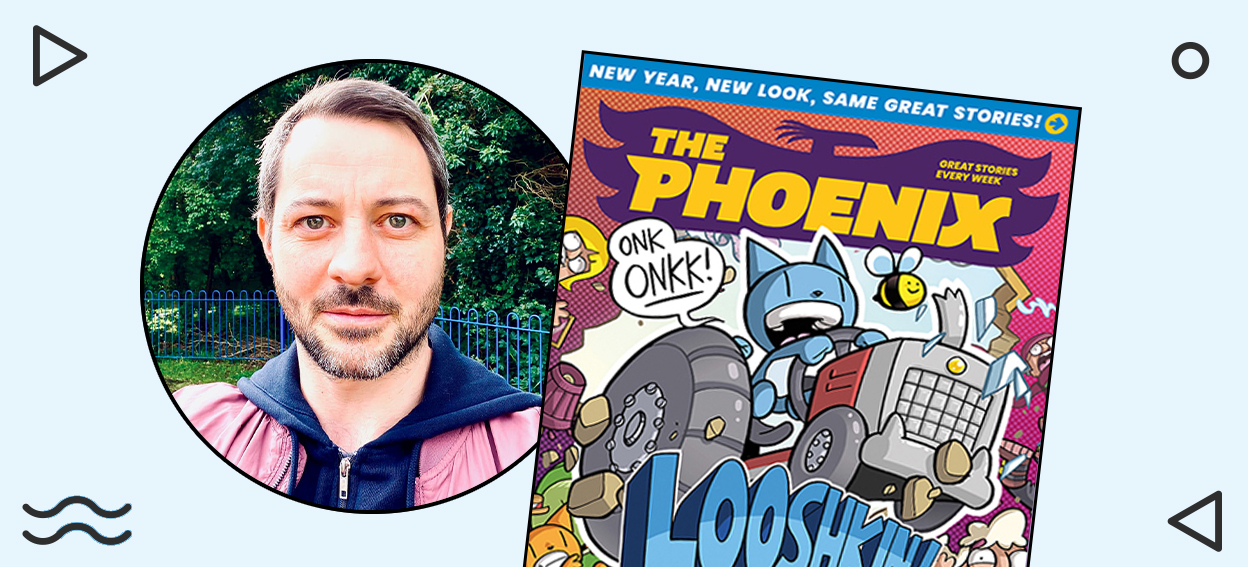 The Phoenix is jam-packed with content, keeping kids entertained for hours! For this reason, did you see a surge in readers while children were out of school during lockdown?
We did see a consistent rise in readers but to be honest it wasn't that dissimilar to the regular growth of The Phoenix. More and more parents are giving The Phoenix a go and finding that it can quickly become an important part of their child's week. Not just because it's good for getting kids reading but because it's designed to be brilliantly entertaining. Lockdown made that weekly delivery of excitement even more valuable and we got loads of messages from parents saying how important The Phoenix had been to them and their families.

What makes The Phoenix different from other kids magazines and comics?
Alongside the many brilliant funny comics we publish we tell in-depth, thrilling and exciting stories that are serialised over a number of weeks. So we can tell much more complex stories with cliff hangers that keep readers coming back for more. We have a background in children's literature and so writing and illustration quality is so important to us.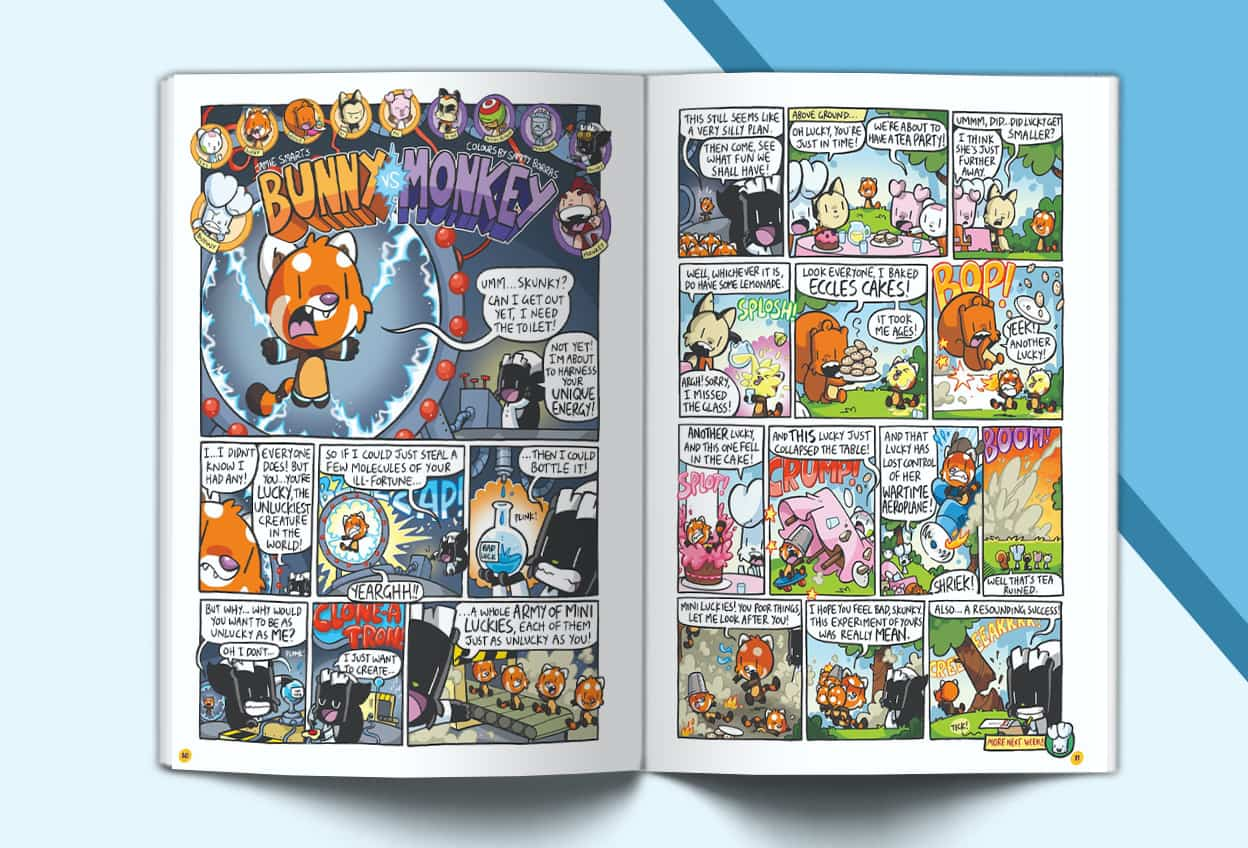 Who are some of the regular characters within the pages of the comic?
The legendary Claire Justice Ninja who sees justice is done for those small transgressions that drive us all mad like littering and finding not enough choc chips in your choc ice cream is a firm favourite. Corpse Talk is a real favourite with teachers and parents as Adam Murphy 'digs up' a famous corpse from history and interviews them about their life. Meanwhile Scarlett and Rex battle dark forces in Legacy which is one of our serialised adventure stories.

What feedback do you get from your young readers? And also from parents?
From parents we're always being told that getting The Phoenix has helped their child develop a natural love of reading or that their child will choose reading The Phoenix over watching YouTube or something. From readers it's always about the stories and how much they love reading them but then making their own comics where they are practicing drawing and writing without anyone having to make them!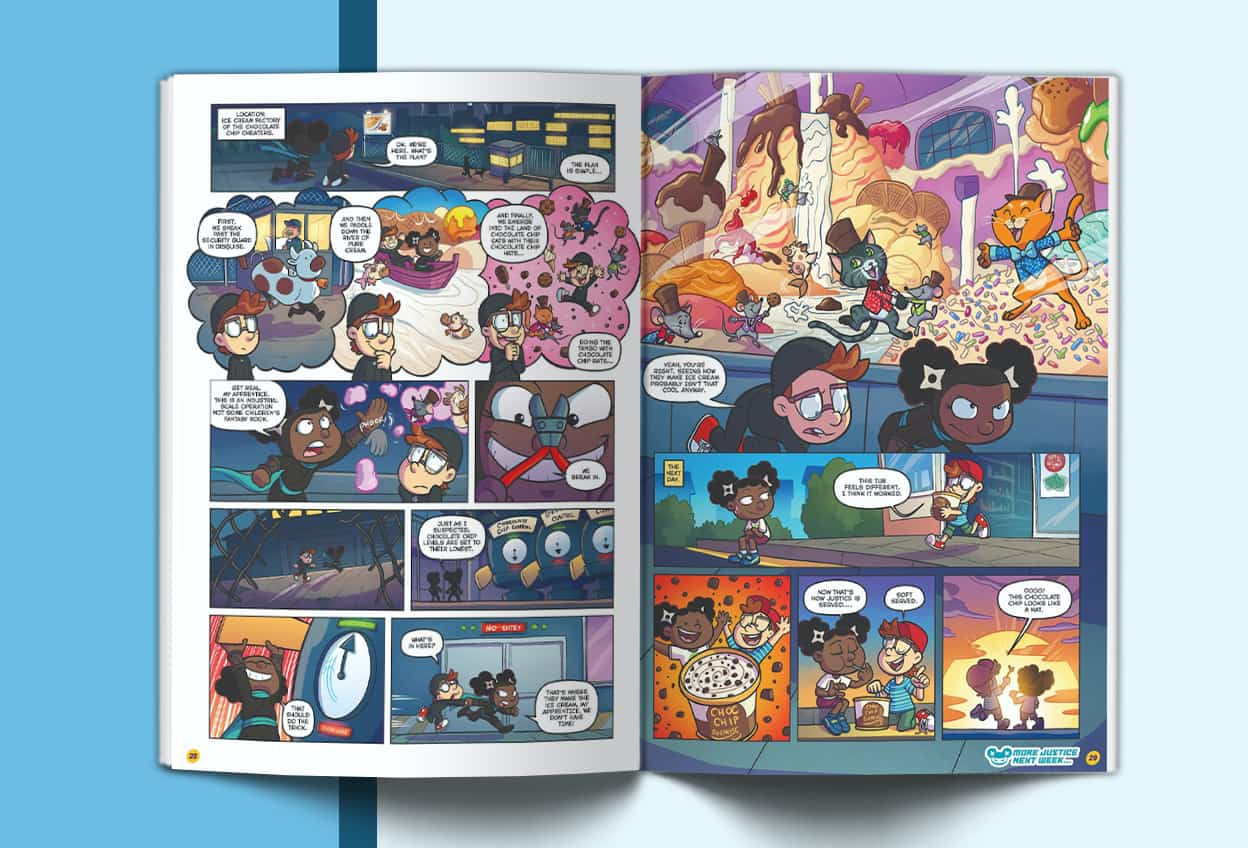 What can subscribers expect from future issues? Why subscribe?
Really exciting and high quality stories and non fiction in every single issue, every week. Why subscribe? There nothing else in the world like The Phoenix!

Subscribe and save with a magazine subscription, with delivery included in the price!