It was Harper's fifth birthday, so the proud mother of four took to Instagram to share the happy moment with her fans, writing: writing: " Happy Birthday baby girl! We all love you so much X @davidbeckham @brooklynbeckham kisses from mummy X"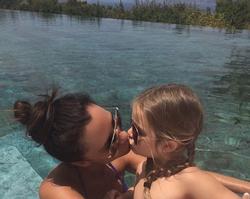 However, soon after the post went online the fashion designer faced a violent backlash, with users vocalising their disgust about Victoria kissing her daughter on the lips, saying it is "horrible", "controversial", and "weird".

This has now led to the support of her fans, and like-minded parents across the world, who have been posting their own photos! They have been showing their solidarity by posting pictures of them kissing their own children, pets, or friends on the lips.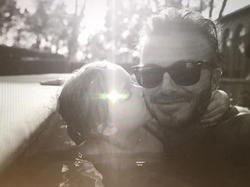 David Beckham also lovingly supported his wife by posting a photo of Harper kissing him on the cheek. He knows all about parent trolling, after he was criticised for letting Harper still use her pacifier last year at the age of 4. He was so upset by the allegations that he took to Instagram himself to defend himself:

"Why do people feel they have the right to criticize a parent about their own children without having any facts ?? Everybody who has children knows that when they aren't feeling well or have a fever you do what comforts them best and most of the time it's a pacifier so those who criticize think twice about what you say about other people's children because actually you have no right to criticize me as a parent."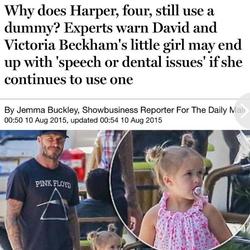 Victoria and David, who recently celebrated their 17th weddinganniversary, are very proud of their four children, Harper 5, Cruz 11, Romeo 13, and Brooklyn 17. It seems unfair that their parenting has been so publicly bashed recently, they are clearly doing a great job!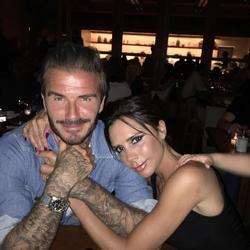 For information on motherhood and natural parenting, subscribe to The Mother Magazin and save up to 11%.


Images @davidbekcham @victoriabeckham