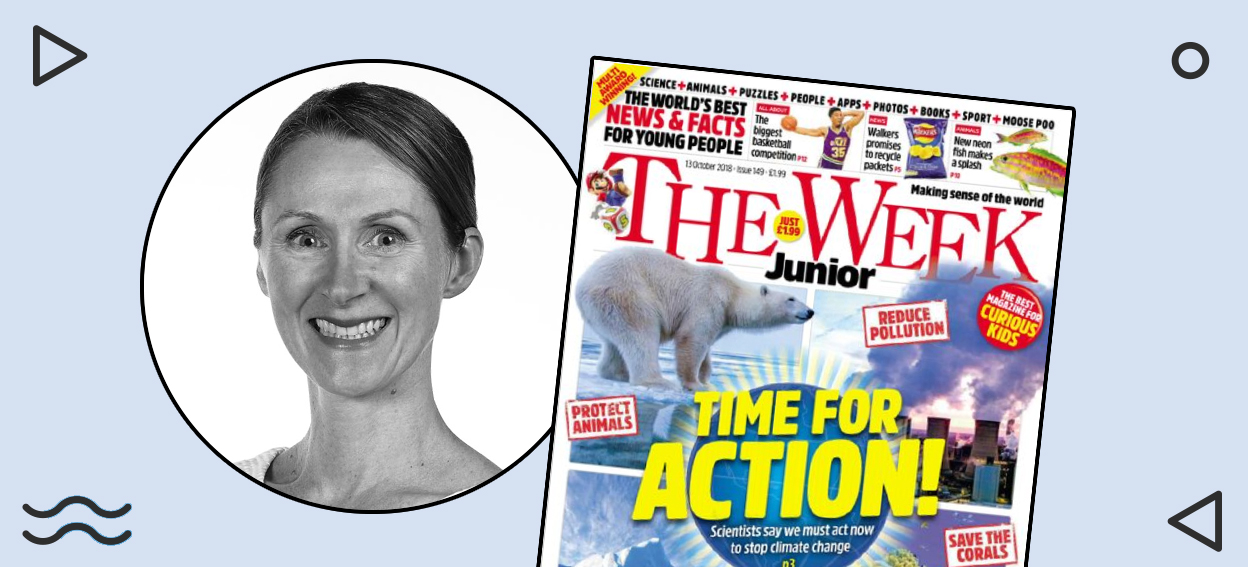 Tell us about the Week Junior, who is this aimed at and what is your motto?

The Week Junior has a simple ambition – to help young people make sense of the world. It's a weekly magazine packed with informative and entertaining news and features for 8–14 year-olds. The world can seem complicated to a child (adults too!) – we aim to help our readers find the facts, encourage their natural curiosity and satisfy their need for knowledge.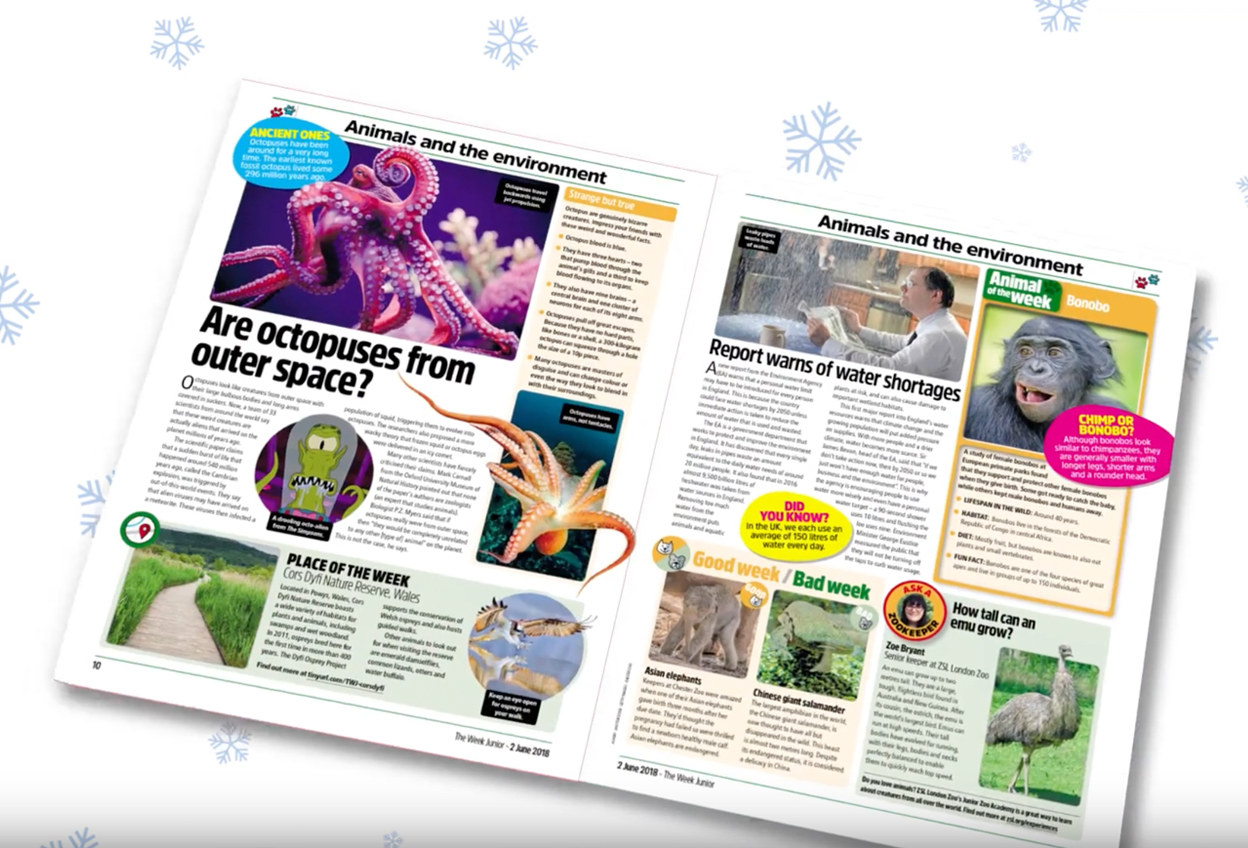 Why does The Week Junior make an exciting Christmas gift for 8-14 year olds?

A subscription to The Week Junior is a perfect present. There's something very special for a child about receiving something through the post, addressed to them, every week that will keep them engaged for hours. One parent of a reader told us that her son literally punches the air when he gets home from school on a Friday to find his copy waiting for him!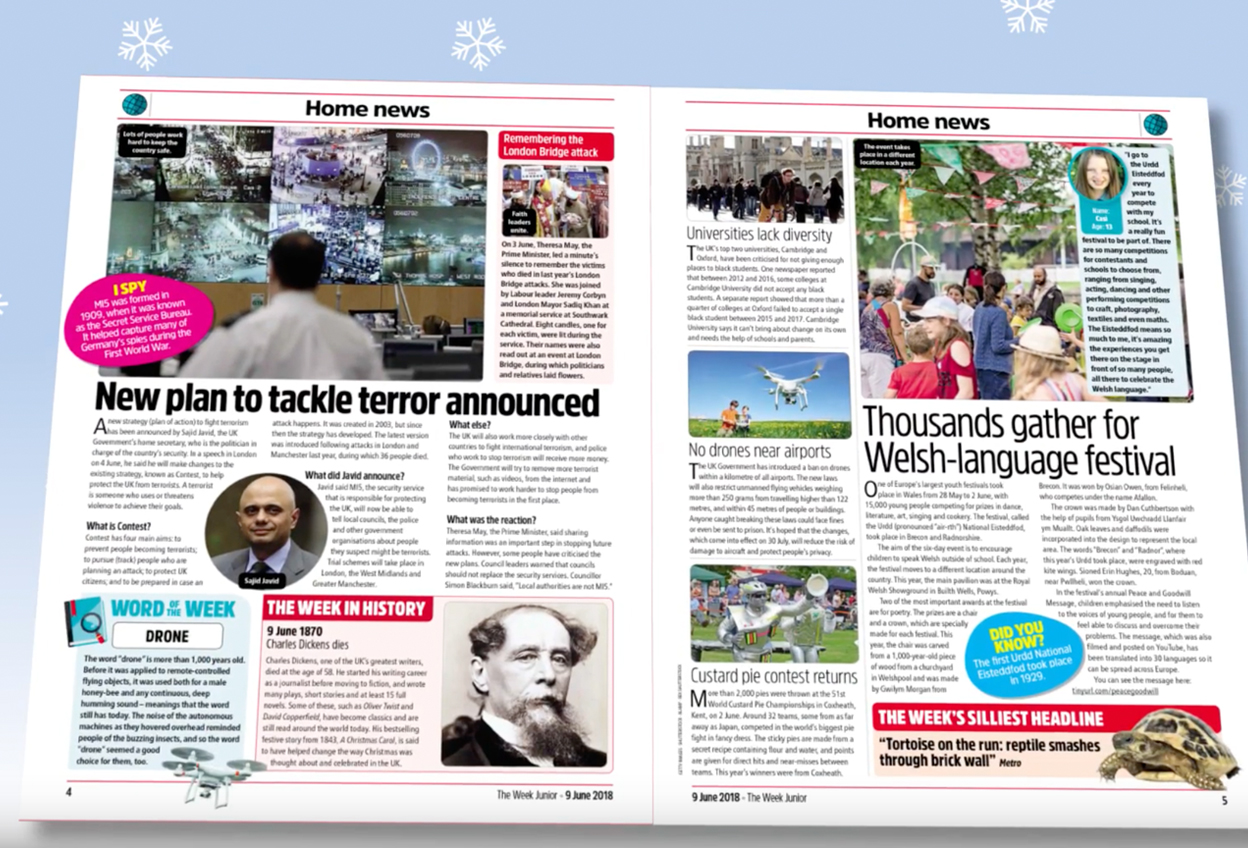 In what ways does The Week Junior make educating young minds so much fun?

Every page of The Week Junior is created with its readers in mind. That may sound obvious but it's quite unusual to get the balance absolutely right. It's easy to patronise young people, or dumb things down, but that is the opposite of what The Week Junior stands for. We speak directly to our readers; anticipate the questions they might ask and aim to answer them clearly. The pages of the magazine are designed to be read – they are packed with eye-catching images and devices to encourage readers to dive. Most importantly we believe in creating the perfect mix of serious news, inspiring stories and fun. It seems to be working – in just three years we have won a handful of awards and gained over 57,000 subscribers, and we're still growing.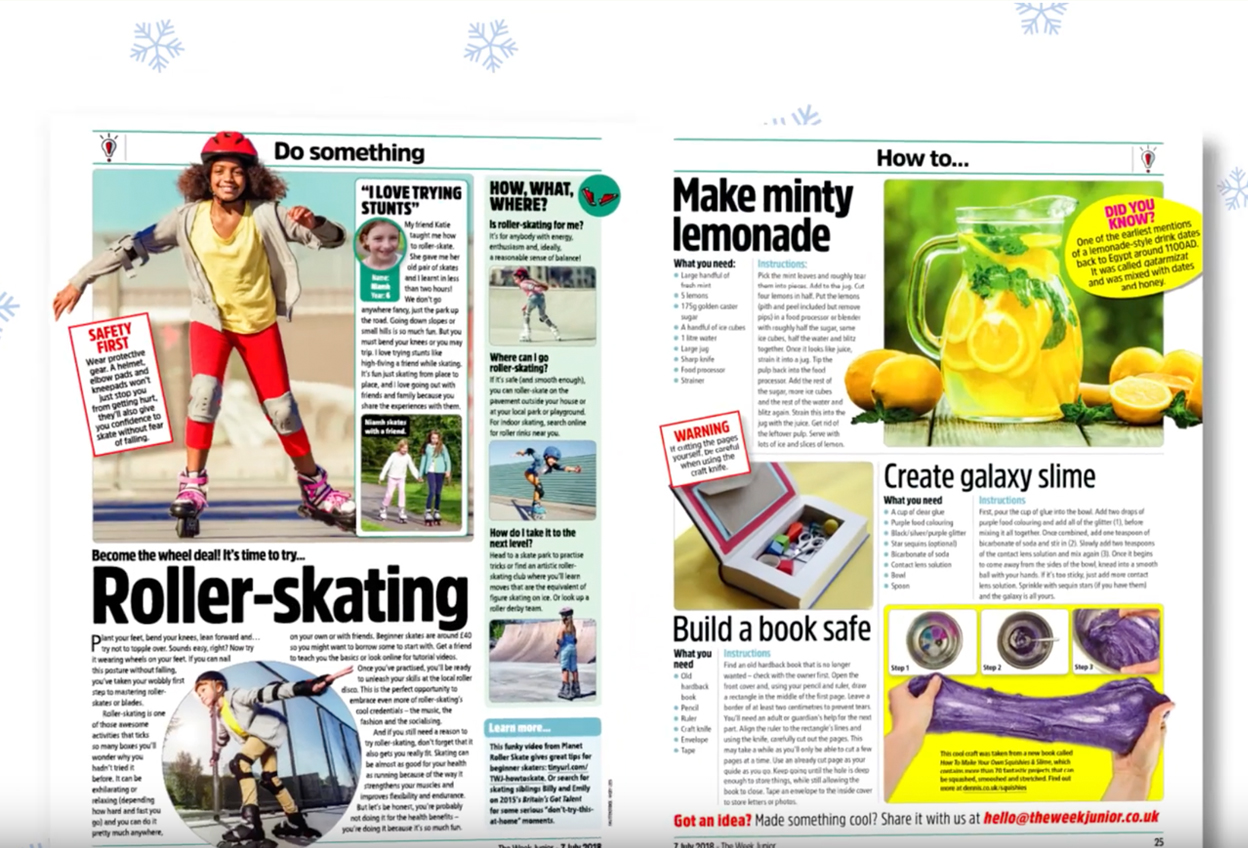 The Week Junior subscribers are active in giving feedback, what do they love so much about their magazine?

Our readers love that The Week Junior Is written just for them and that it is full of fascinating facts that they can share with their friends and family. Here's what one of our readers had to say: "It's one of my favourite magazines and it's got all these important messages and it keeps you up-to-date… I like how the headlines are really gripping, it's colourful and just right for kids. All of the things I've learnt have stuck in my head and I can remember it." Their parents love it because they know we can be trusted to provide accurate information in an age-appropriate way. One parent told us: "This is a an incredible magazine. My 10 year-old son has gained so much from learning about current events and world affairs from reading it, and I absolutely love the balanced way you present complex issues. It is journalism at its best (and I say that as a journalist)."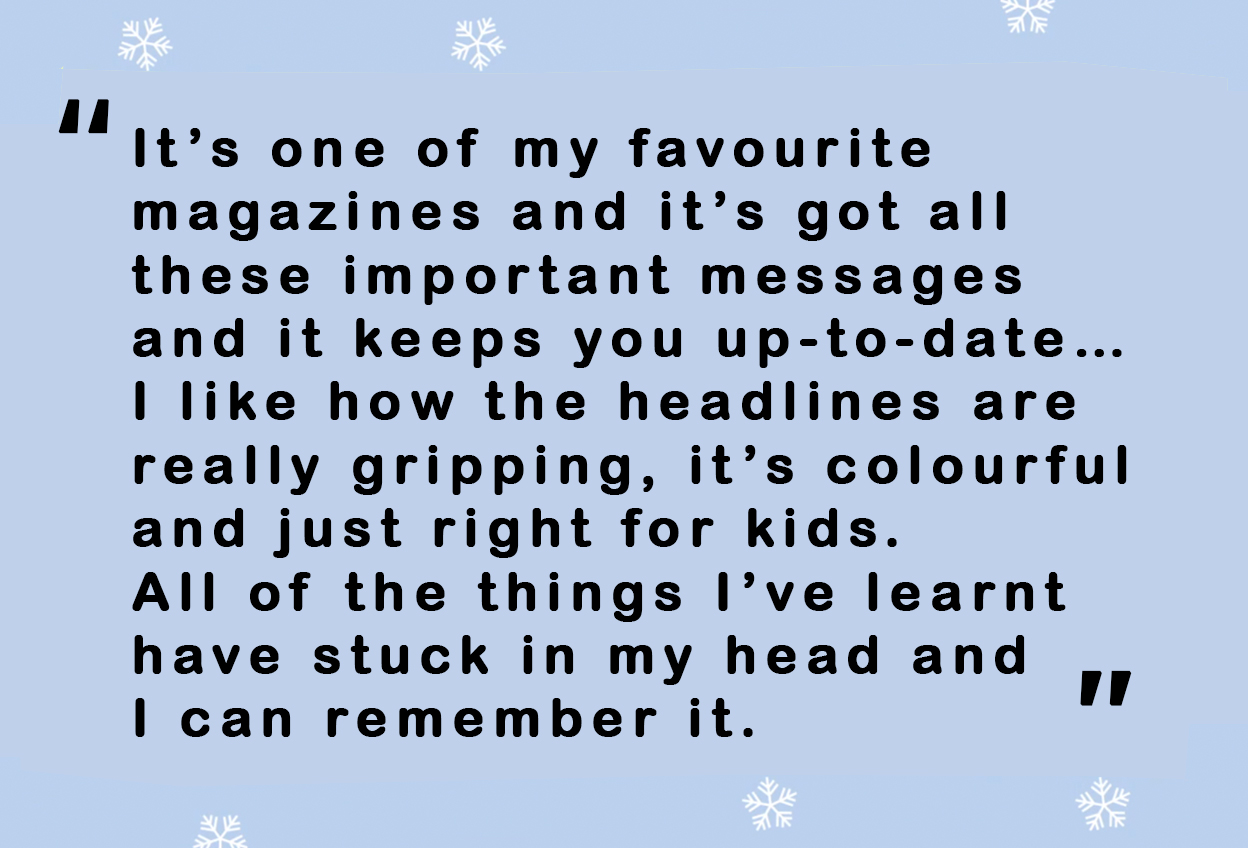 A gift subscription means the lucky reader can enjoy the magazine for months to come, what can young people expect from future issues?

A weekly dose of news and current affairs from all around the world, along with smart, well-written features on animals, science, technology, books, sport, films, puzzles, activities and so much more – it's like an exciting encyclopaedia of the week

Subscribe and save with a magazine subscription, with delivery included in the price!