Remove the Detritus – First of all, you want to clear away any dead plants, fallen leaves and general junk that's crowding up your soon-to-be glorious garden.
Prune and bloom – Some plants need the old stems and heads removed before they can start blossoming anew, so in the case of woody stemmed plants like Lavender and Artemisia, along with most green perennials, it's wise to cut back all the old leaves.
But leave the trees and shrubs – Most spring blooming trees and shrubs are already furnished with this year's buds, so don't prune them as you'll have no flowers this year.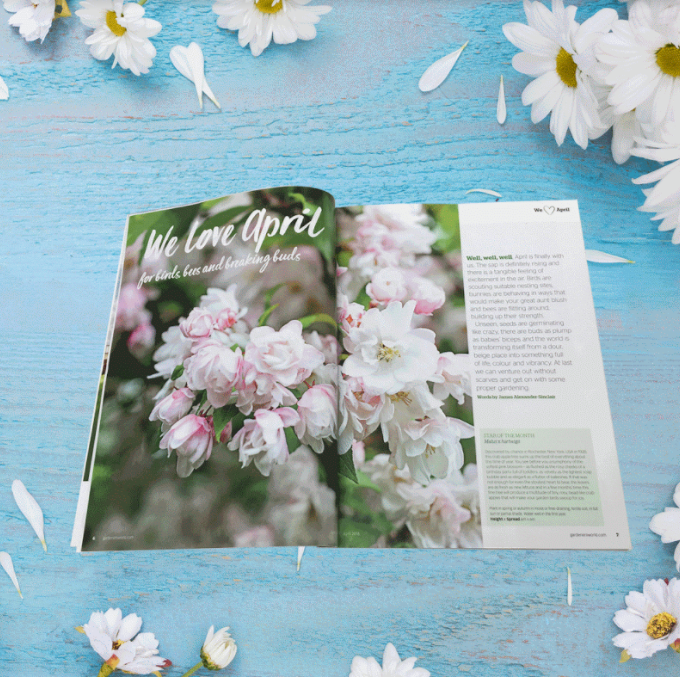 Give the lawn a little TLC – Cut the grass, sprinkle any bare patches with seeds and generally prepare it for a summer of barefoot shenanigans.
Weed – Yes, we know it's tedious, but you gotta get those pesky weeds out the way early.
Inspect your soil and fertilize – Before planting anything new, make sure your soil is looking rich and heathy. If it isn't, get yourself some compost.
Wipe down any furniture – Wooden furniture may need a scrub, whereas plastic chairs and tables will just require wipe down. Clean and prepare your BBQ, put up a new parasol, and prepare for your best summer yet.
Subscribe to BBC Gardeners' World today and save up to 27% on cover price.