Whether you live in the countryside or simply aspire to, there's a good chance you will have perused the pages of Country Life, the self-appointed quintessential magazine of the good life. This month, the publication will mark its 120th birthday, and is celebrating with a bumper 264-page issue highlighting some of the most poignant, quirky and historically defining stories and photographs that have appeared in its pages.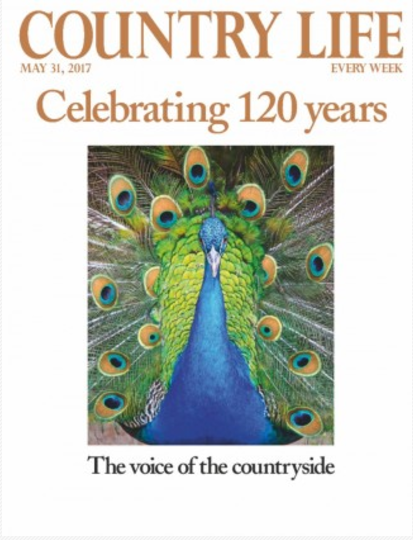 From the exclusive revealing of the face of Shakespeare, to an homage of the infamous 'Girls in Pearls,' and more frivolous moments like a feature on the worlds naughtiest dog, this very special edition can't fail to delight.
It also captures the historical significance of such a magazine which, since its first edition was published on 9 January 1897, has existed through two world wars, six monarchs, significant moments in history, and more than a century of social change.
Alongside the anniversary edition, the magazine is also staging an exhibition – Beautiful Rooms & Blushing Brides – in the gallery at the Linley Belgravia showroom which runs until Saturday, 17 June. It features portraits from the frontispiece page and interiors photography, chronicling the evolution of English taste, from Country Life's extensive archive.
To see the full anniversary edition, subscribe to Country Life