Us Brits are known to be a nosy nation, and there is nothing better than seeing how the other half live – other being anything from a city slicker peeking into a village abode or someone in a town house lusting after a modern barn conversion – and therein lies the beauty of Country Homes & Interiors magazine.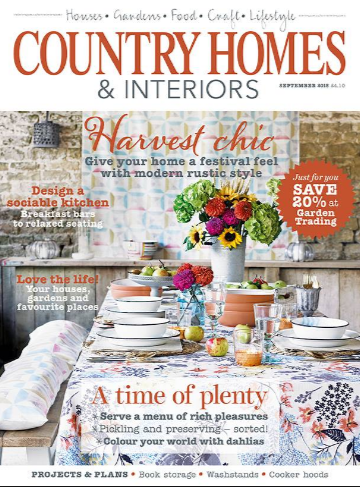 Every issue is brimming with beautiful photography from inside real British country homes, along with easy to follow interior design guides, seasonal recipes (Aga not essential!) and decorating ideas to brighten up your home, from full renovation to tiny decorative flourishes.

Not just for those of us who dwell in the countryside, Country Homes & interiors is designed inspire anyone who wants to obtain the rural aesthetic and a subscription will ensure you are always on top of the latest design trends, from luxurious fabrics and furniture to practical renovation solutions. It also features lots of gorgeous gardens for when the weather becomes more clement.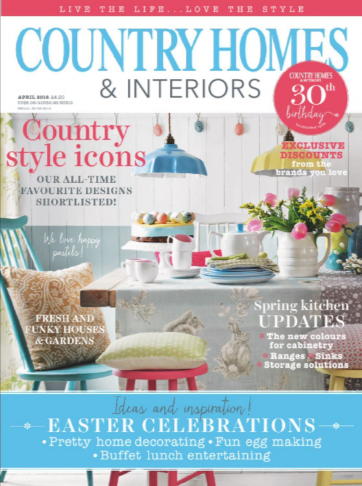 With 'hygge' – the Danish concept of cosy living and happiness – being the buzzword of the season, it is evident that rural living is about more than simply furnishings, it is a state of mind. So throw some logs on the fire, dig out those cashmere throws and snuggle up with the magazine that will transform your home into a rustic paradise, even if you live in a tower block in the heart of Liverpool.

And with 27% currently off the retail price, there is no better time to get a Country Homes & Interiors subscription.