Whether you want to treat yourself, or get a head start on those Christmas pressies, a £500 Amazon voucher is probably the best way to make this is your best holiday season yet.
In partnership with Men's Health, isubscribe is giving one lucky reader this amazing gift, and the best part is that entry is absolutely free. Simply sign up to receive exclusive offers from isubscribe and Hearst Magazines, and we'll enter you into the draw.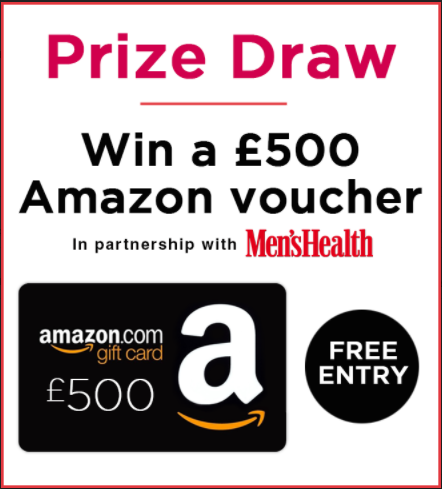 An authority on everything relating to male fitness and health, this monthly powerhouse is packed with training guides and workout tips to help you get the most out of your time at the gym, plus buying guides for everything from protein supplements to the latest training aids. It's almost like having your very own personal trainer delivered straight to your doorstep!
Of course, you don't need to subscribe to be entered into the competition, but if you do buy a subscription this week you will be entered ten times. Plus, you will receive the usual discount on the cover price (a saving of up to 58%!) meaning this really is the best time to treat yourself, or the man in your life, to a monthly delivery of Men's Health.