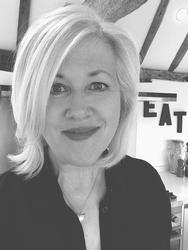 What is the best part of being the editor of Good Things Magazine?
I love just about everything about my job since it combines my two favourite subjects, food and travel. But probably the best part is meeting all the fabulous chefs we have in this country and sampling their amazing food. From Michelin-star restaurants to some exciting pop-ups, I am certainly eating very well these days.

What is the biggest food trend of 2016?
There are so many but one that sticks out is tech-driven food delivery. Smartphone apps are driving something of a revolution connecting customers with restaurants in order to provide everything from fast food to white tablecloth posh, delivered speedily to office, home and even hotel room.

What are the challenges of being a magazine editor?
My main challenge is finding the space to put all the things I want to include every issue. Good Things covers such a wide range of topics, I'm often spoilt for choice about what to feature and it can be a juggling act to get it all in and, at the same time, do each story justice so it looks great on the page. We are a tiny team so everyone wears several hats and it can mean some very long days but it's great fun so I can't complain.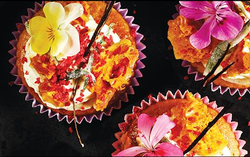 Where is the hottest travel destination right now?
The one place I would say is a must right now is Havana. Since the Americans and Cubans have ended their frosty relationship, expect the hordes to descend and that wonderful dilapidated charm to start to disappear. I used to style fashion shoots and it's a favourite location for photographers. I've been several times over the past twenty years, it's a wonderful, vibrant city.

What is your top tip for a successful dinner party?
Serve a menu of sharing food where everyone can dip into a variety of different dishes. It makes life easier for the cook but also helps to break the ice with your guests, especially if not everyone knows one another. There's nothing like good food with informal service to get everyone relaxed and chatting.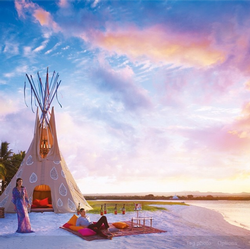 What is your favourite way to relax once an issue is completed?
I live in a very rural part of Kent and happy just to be at home, it's a complete contrast to being at A-list openings and managing monthly deadlines. I have a herd of gorgeous alpacas that keep me busy. And I'm also doing a gardening course so I can grow all my own fruit and vegetables.


What can subscribers expect from future issues? Why subscribe?
I like to think Good Things is offering something a little different to most other food and travel magazines. It is an indulgent but informative package that seems to be ticking all the right boxes for people who like to eat out, entertain their friends and travel.

Our main USP is that we are championing chefs, both the well known and the stars of tomorrow because we know our audience likes recipes that come straight from the UK's best kitchens. Our guest chef spot has attracted the likes of Raymond Blanc, Michel Roux Jr and Andrew Fairlie, with Marcus Wareing and Monica Galetti coming up soon. Our travel pages step away from the obvious destinations and food plays a big part there too. Our readers love to visit new places and look to us for inspiration of where to go, and where to eat once they get there.

If you appreciate the finer things in life grab a subscription to Good Things.