Millennials are going berserk on social media after Le Creuset launched a limited-edition line of their trademark kitchenware in bright pink - arguably, colour of the year.
The collection titled Berry, draws "on shades of blush pink found in garden flowers and inspired by lush summer & winter berries," creating a very pleasing ombré effect.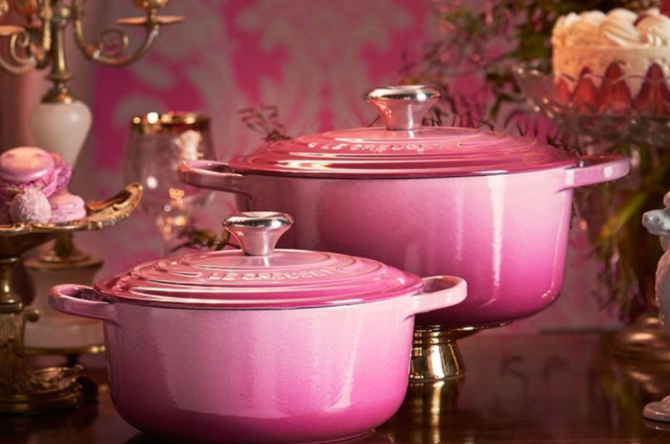 Adored for their sturdy but stylish cookware, the premium French brand are already popular among anyone who is serious about cooking and has some cash to splash, but their latest release would suggest they are targeting a younger consumer. And the plan seems to be working with chimes of joy popping up all over social media.
However, quality doesn't cheap, and the casserole dish alone - available in three sizes – costs between £190 and £240. Ouch!
If you covet Le creuset, practise your cooking skill with a subscription to Jamie and save up to 35%
Images: le Creuset