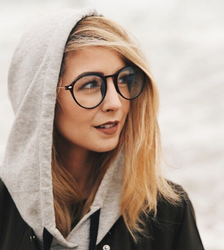 It's rumoured that she earns around 50k a month from the Zoella brand, born from the attention her video blogs receive from legions of teenage fans, but Zoe Sugg – aka Zoella – has told Cosmopolitan that "there was a point where I was too nervous to go out on my own."

Much of the backlash began after the revelations that her debut novel Girl Online was in fact written by a team of ghostwriters, rather than the Youtube sensation herself. Aggrieved fans voice their frustrations at this apparent deception abundantly over the internet, leading Zoella to feel like she was "being attacked."

Things flared up once again when many of Zoella's followers accused her of cashing in by putting her name to a number of less-than-top-of-the-range products. This led Zoella to issue a statement reassuring fans that whatever products she puts her name to – her latest collection includes doormats and Christmas baubles – she spends "months, if not years carefully planning, testing and designing" them.

And as part of her cover interview for the November issue of Cosmo, Zoella admitted to some of her most anxious times, including when people have "just gone "Hi" in my face," or when she was unable to meet Prince Harry because she was "too scared."

To read the rest of Zoella's candid interview, grab a subscription to Cosmopolitan – now with up to 75% off.