"It's hard not to get emotional watching these three key worker cover stars- London Overground train driver Narguis Horsford, community midwife Rachel Millar and supermarket worker Anisa Omar" said British Vogue Editor-in-Chief Edward Enninful on his Instagram page.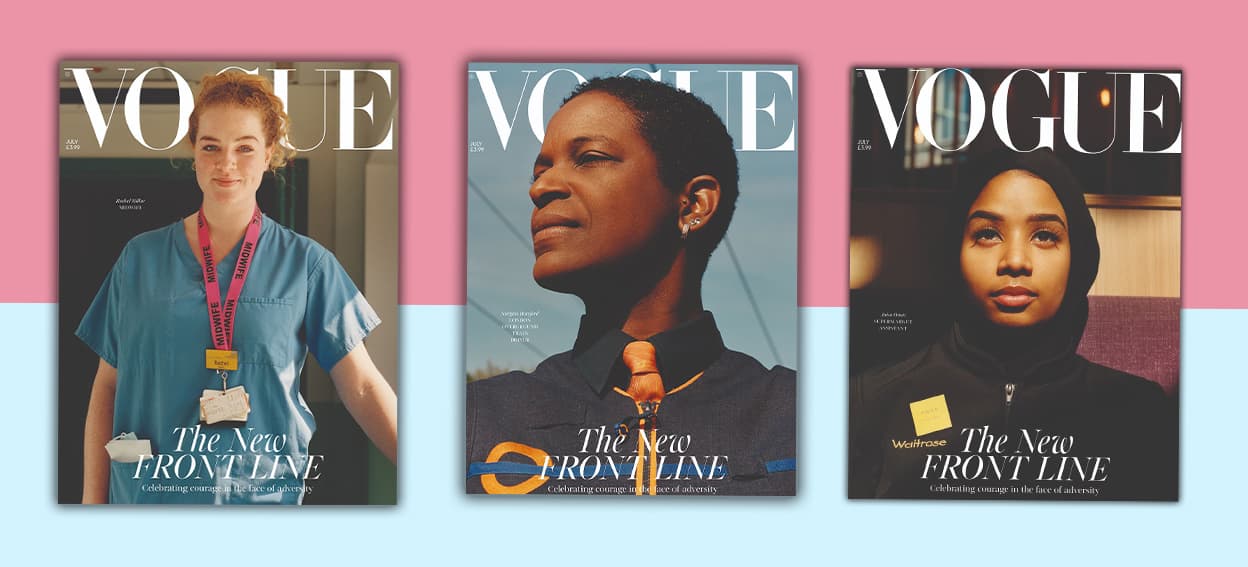 Narguis Horsford, Train driver

"I am no hero, but I'm proud of being a train driver and the essential role we are playing during the coronavirus crisis" says Narguis, who has worked for Transport for London for 10 years, currently driving two routes: Stratford to Richmond/Clapham and also Gospel Oak to Barking.

"We have seen a tremendous amount of community spirit, acts of kindness and unity throughout this pandemic. People have been smiling more at me and I've received a few thank yous!"


Rachel Millar, Midwife

" After the 8pm clapping and free meals fade, I hope that the NHS won't be forgotten. We will be busy rebuilding and restoring from a time of huge upheaval. To resume to "normal" would be a step in the wrong direction. Hopefully, this pandemic will bring about positive change and a new and improved normal, for NHS staff and service users alike" says Rachel, who works as a community midwife at Homerton Hospital.


Anisa Omar, supermarket assistant

"You're putting yourself at risk by being at work, but it's worth it because you're helping people. If you show in your face you feel some type of way about the pandemic, it shows to customers. If I can put a smile on someone's face because I'm smiling, that's amazing for me." Says Anisa who works at Waitrose in London King's Cross.

"My job was not something that was that big of a deal before. But now it's like we're important. We have to be here, regardless of what's happening in the world. It's more than just a job now."


20 pages celebrate the strength and bravery of key workers including doctors, postal workers, nurses, cleaners, teachers, epidemiologists and many volunteers, whose selfless work has supported the community and helped so many.


You can pick up a copy of the July issue on newsstands today, or subscribe to Vogue from £1 per issue to never miss a future issue!