Known for defying expectations, popstar turned WAG turned fashion mogul, Victoria Beckham, shows she hasn't lost any of her posing prowess as she showed off her eponymous fashion line in Vogue Spain cover shoot.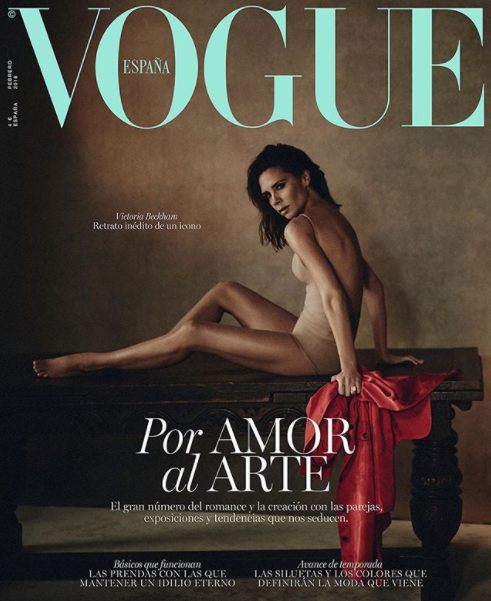 Toned and tanned, she is luminous in a nude, and rather revealing bodysuit in one image, and in another, the former Posh Spice channels her inner Jennifer Beals in a Flashdance-inspired snap, wearing a white leotard, with a thin sweater and sparkly blue heels.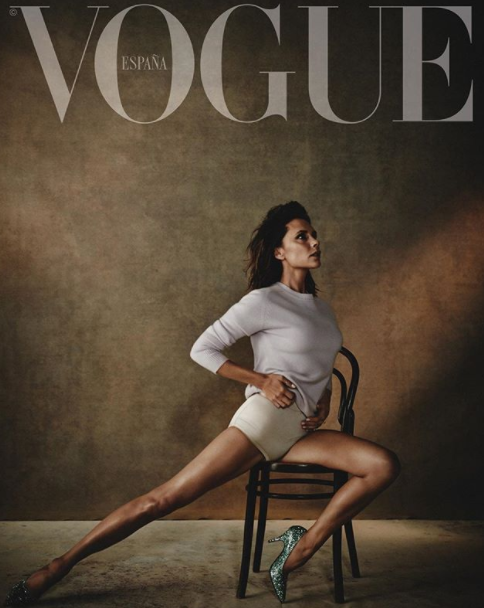 The most breath-taking image however, is the one of the star in a plunging Twist Yoke midi dress in Bright Red, which boasts double thigh-splits and an equally stunning price tag of £2,250.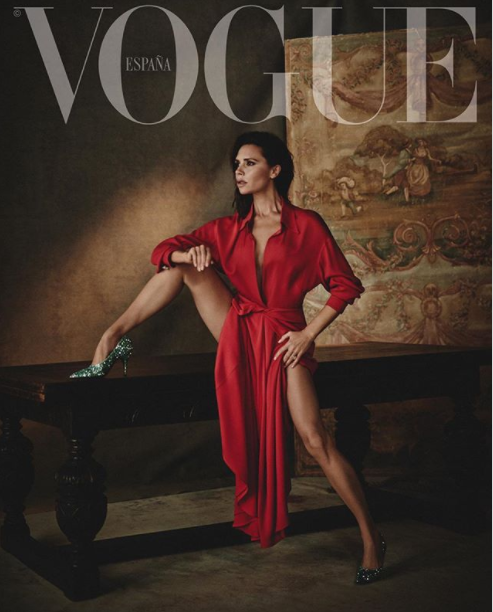 The provocative and sensual shoot may well set tongues wagging, but you can be sure Beckham won't be stirred, as she reveals to the magazine that her time in the spotlight has made her practically invincible, saying: "I have grown up in public since I was 19-year-old, my days of worrying what people think I left behind."
Subscribe to Vogue Spain today for a monthly slice of stunning fashion.
Images: Vogue Spain