But whether his images find themselves purposed for global fashion campaigns, edgy magazine features or Sunday newspaper spreads, Stow reveals the best weapons in his camera kit are in fact inspiration, enthusiasm, and no small quantity of patience, as isubscribe discovers.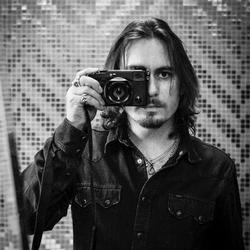 How did you first become a photographer?

While studying art & design at St Martins College, in 1999, I was really into life drawing, painting - in particular people and portraits. It was a fashion tutor that pulled me aside and said I should consider pursuing the photographic side off things as I was already taking photos, but then recreating my own photos in my drawing and paintings. He put me in a class on my own so I could photograph the creations of the fashion design course (there was no dedicated photography course at the time at St Martins) - and it took off from there. I started assisting while I was still a student too, which was a huge benefit to 'getting in' to the industry once I had graduated.

What is the most rewarding part of your job?

The amount of interesting people I get to meet, and places I have been fortunate enough to travel to.

How has social media changed the way you book jobs and promote your work?

It's changed the landscape of what I do immeasurably. I think a lot of potential clients will look at your Instagram feed before your website or portfolio. I liken it to the way photographers used to have a 'polaroid book' alongside their main portfolio: it's the outtakes, the behind the scenes, the personal moments that weren't necessarily part of the client's brief but you shot anyway; and your personal projects.

I personally don't like to use Instagram or social media as a pure portfolio platform - I think it's important they retain a personal connection to what's going on in your life outside of studio shoots. Your website is your official portfolio, and I still like to take my book in to show clients. Nothing beats seeing your images as beautiful large scale prints in a leather-bound portfolio!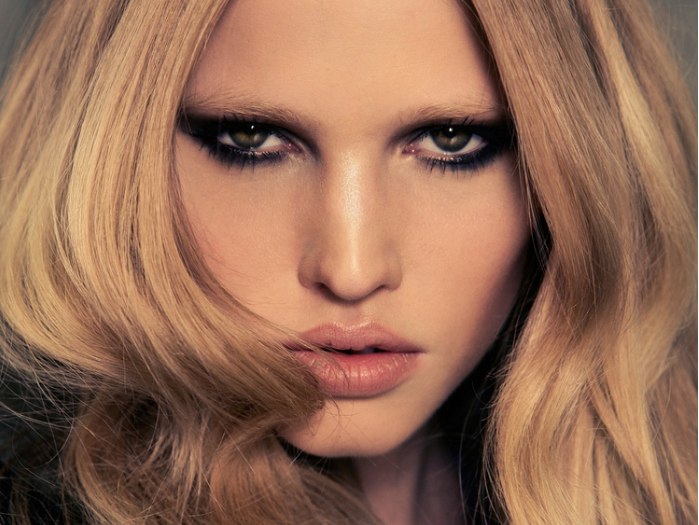 How much preparation goes into a photoshoot for a major brand or magazine?

Generally, a lot more than you would believe! Every stage can be a huge amount of work involved - the casting process (and politics that can go with that), the meetings with clients and art directors: getting everyone to agree to the same ideas, everyone working out a date they are all available...

Then the pragmatic side of the production - there's often a small army of people involved in getting the locations arranged, the props found, the styling prepped, the hair and makeup briefed, the lighting, the transport, the accommodation, the legal documents - NDA's and releases written up and signed… And then on the day of the shoot, as long as everyone's done their job, it all comes together! I personally quite enjoy a lot of the lead up and production time, the number of things to deal with always throws up challenges and I like going through the process.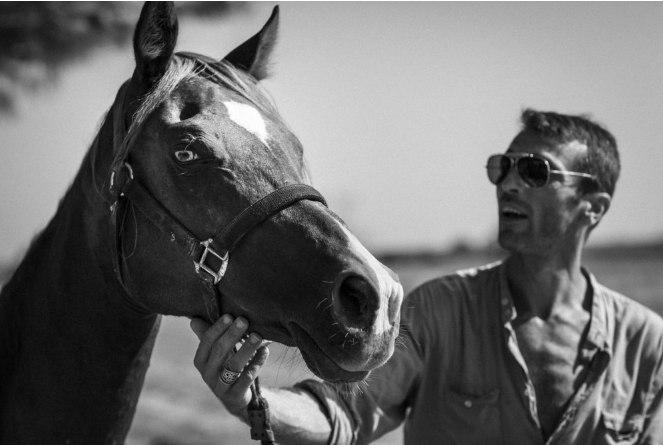 How have expectations of magazines changed?

Yes in many ways; in good ways and bad. The nature of the way the media as a whole has changed can make everything more pressured and more stressful. You're now expected to create so much more content in a day's shoot - outtakes that will be good for social media, behind the scenes videos, interviews. The positive side of this, is that you are getting seen on more and more channels, there's the opportunity for your work to be posted in more places than ever before.

But the immediacy of digital means that you are expected to deliver in shorter and shorter time frames. A lot of this also means that there's sometimes less opportunity for spontaneity and experimentation; I think you're now expected to just shoot what's been pre-agreed, rather than letting a shoot take a different direction and go with fresh ideas as they develop on set.

What is the weirdest shoot you have ever been on?

Hmmmm, not sure where to begin on that question! I have been flown to another country and put up in a beautiful hotel, on a set with a huge budget, to shoot a campaign for a global celebrity; a household name the world over - only to have 9 minutes to do the entire shoot! That was definitely one where there was a lot of pressure!

I recently met a guy who wanted to shoot together and it turns out he "makes his own mystic robes, and wants to be photographed in a graveyard in them" - that was a bit of an unusual one.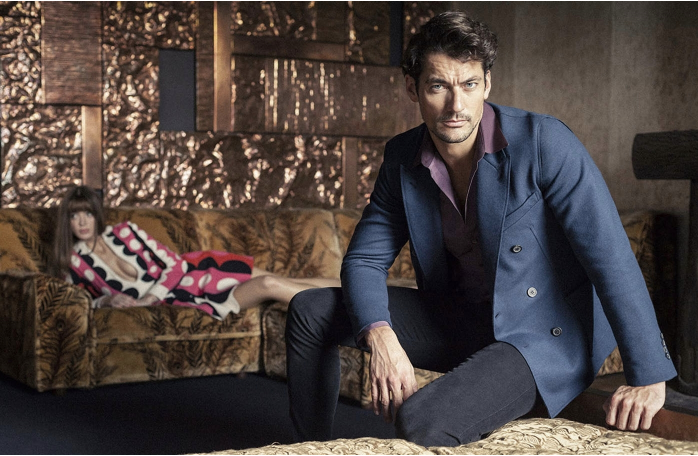 Are the models we see in print well paid?

There's a huge disparity in pay between the models at the top (the household names) and the other 99%. They can earn a huge amount of money, and if they're smart and use the opportunities that are offered - especially in this day and age of social media - then there's no stopping models being incredibly entrepreneurial; they can build a big audience and convert that to business opportunities.

That said, one of the things I really don't like is the modern system of booking models based around the amount of followers they have on Instagram; it makes the casting process a popularity contest, and that is a bit of a false currency.

What is your proudest career moment so far?

I think that the current project I am working on, a long-term portrait project of America, is something that I am already feeling very proud of; it's self-driven and is going to be a long time in the making. Other than that, I think back to some of my best memories in my career: the first time I photographed backstage at a Haute Couture show (it was Dior, I was lucky enough to work with Catwalking.com under the wonderful Chris Moore for a number of seasons). Or there was the first time I saw my picture on a magazine cover! (I think my first cover was for The Erotic Review, in 2003)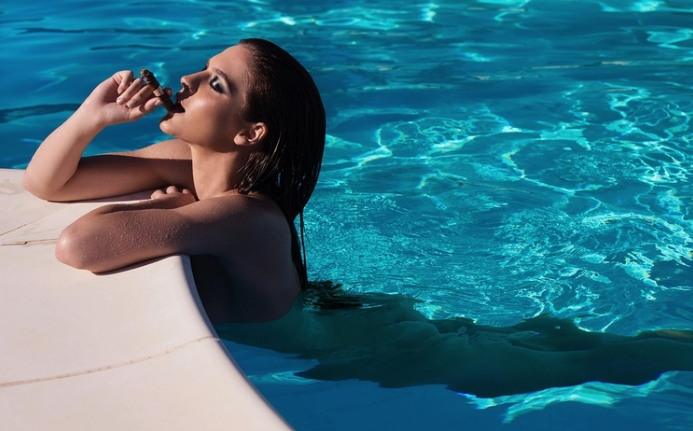 What magazine subscription do you think would best benefit a would-be photographer?

Practical Photography is great because it is skills and learning based rather than being geared toward interviews or just equipment reviews. That's important as you need to go out and experiment with ideas rather than just emulating the work of other photographers out there.

If you have ambitions of becoming a professional photographer – or would simply like to improve your snapping skills – subscribe to Practical photography

Images: Richard Stow