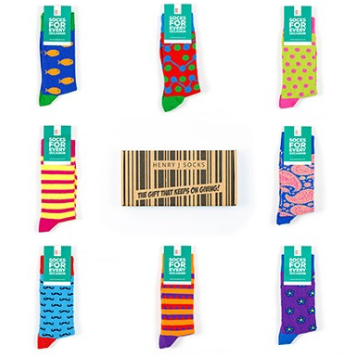 Inject some fun into your morning routine with a Henry J. Socks subscription. Bold, beautiful and just a little quirky, these fantastical foot warmers are just what you need to put a spring in your step on a chilly morn, and with one new pair delivered every month, you'll always put your best sartorial foot forward too.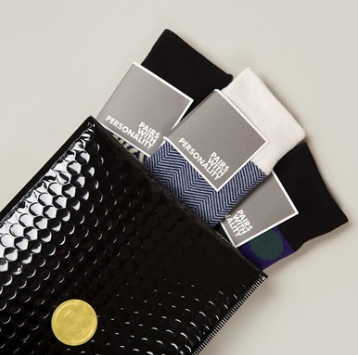 You are what you wear, which is why Sock Geeks match the socks to the personality of each individual subscriber. Extreme Sock Geeks which enjoy 'bold socks for the out-going sock lover', Friendly Sock Geeks can indulge their playful side with fun designs, and for the man who puts business before pleasure? Well it has to be the Statement Sock Geek subscription, which is ideal for making strides in the boardroom.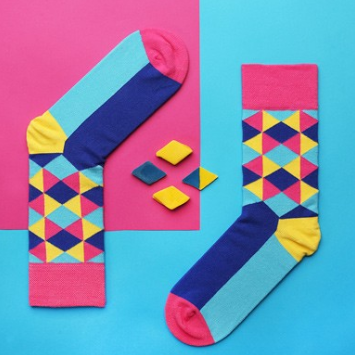 Fancy wearing a pair of socks which have designed by an architect or visual artist? Then a Look Mate subscription will make your feet do a happy dance. For anyone who takes design and graphics seriously, this monthly sock delivery is a wonderful way to show-off your flair for graphic prints, bold colours and top quality clothing.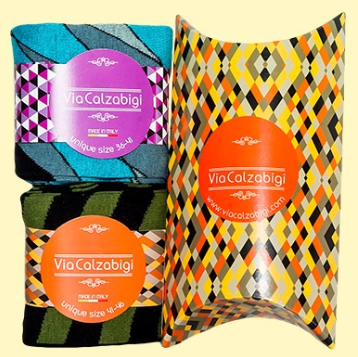 For even fancier footwork, it has to be Via Calzabigi, a bi-monthly sock club that wants to turn your toes into a work of art. With designs inspired by the great abstract artists, this isn't a choice for the faint of foot, but rather a passionate statement for the flamboyant dresser.