"I'm not ashamed, and I'm not confused," declares actress Kristen Stewart in the latest issue of Elle. The 26-year-old, who has been known to date both men and women, appears with a whole host of leading ladies for Elle's 23rd Women of Hollywood issue, which aims to celebrate the female stars who are lighting up our screens right now.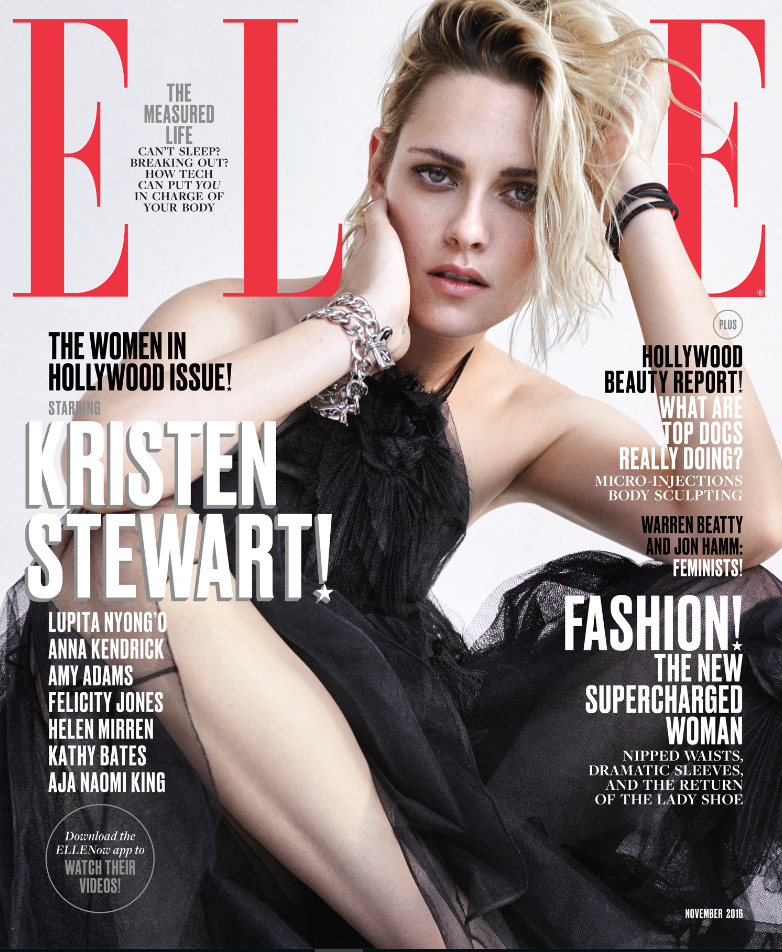 Looking stunning, and suitably rock and roll, in head to toe Chanel, Stewart explained that this attitude of acceptance is the new status quo in the industry. "Things have changed. And not just with me—we're really allowed to encourage this new acceptance to develop and be awesome," she explained.

Representing the breadth and diversity of talent in Hollywood right now, the eight cover stars include Lupita Nyong'O, Amy Adams, Kathy Dennis and the Queen herself, Helen Mirren. At 71, Dame Mirren is the eldest of the cover stars, and looks absolutely stunning in a patent black trench coat. She took the opportunity to talk about her late rise to fame and how her status in Hollywood doesn't affect her inherent Britishness.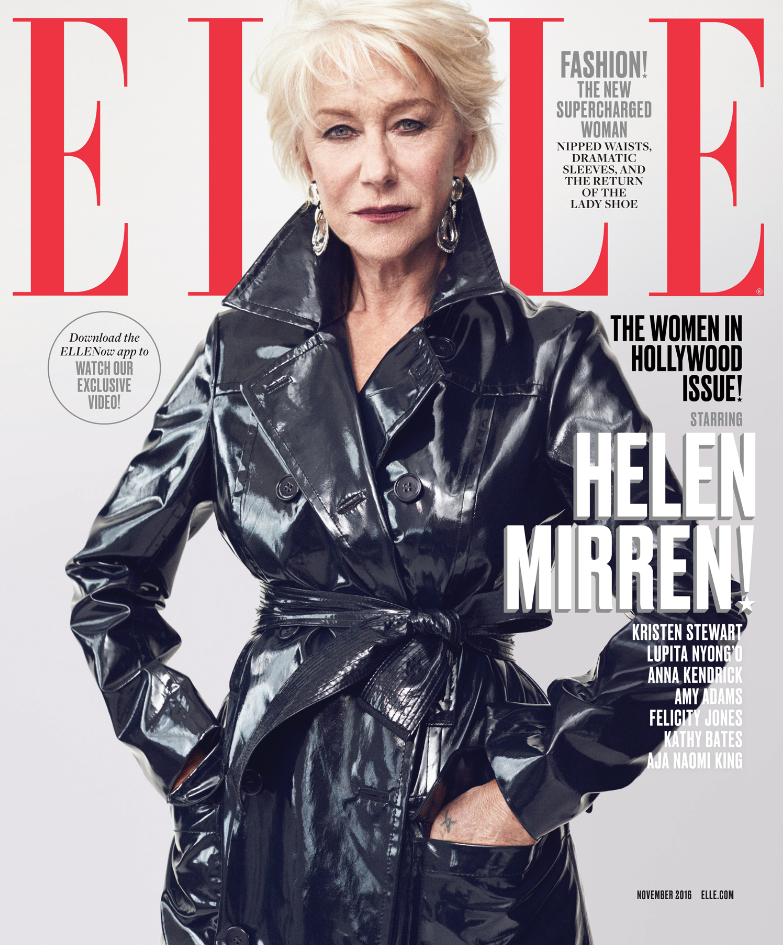 "I think it's a lucky combination of elements, not the least of which is that I happened to fall in love with an American [director Taylor Hackford] in my late thirties, the man who is now my husband. Even though I still think of myself as absolutely British, I was here in [Los Angeles], so I was visible," she revealed.

To read the full interview's with Hollywood leading ladies, subscribe to Elle