Why have one cover star when you can have two? Particularly when they're as gorgeous as Armie Hammer and Timothée Chalamet. Both actors have nabbed a cover each for the Autumn/Winter issue of GQ Style, and frankly, you'll have a hard time deciding which you covet more.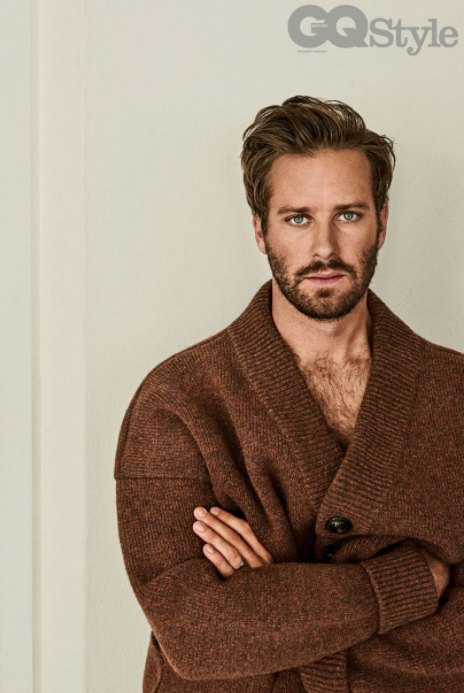 Lone Ranger star and international heartthrob Hammer cuts a rugged figure in his photoshoot, while boyish newcomer Chalamet brings a more delicate, androgynous grace. It is in their new film however, that are set to wow the most, as the leading men of the critically acclaimed Call Me By Your Name, playing lovers in sun kissed Italy.






The two stars took the opportunity to opening up about the experience of filming intimate scenes with another man, with Hammer telling the magazine: "I don't really feel that there's much of a difference. Trying to create chemistry with a human is trying to create chemistry with a human. It's about taking it off of yourself and reading them and taking what they're giving you and allowing it to affect you. It's about being so close and intimate with someone that you can detect those subtle changes that allow you to go on this sort of subtle dance."


Added Chalamet: "I almost think the chemistry, as opposed to the physical mechanics of the actual kissing or sex scene, is more palpable in the lack of contact."


Fashion-forward men can get their fashion fix with a subscription to GQ Style


Images: GIAMPAOLO SGURA for GQ STyle.