In this era of 'fake news' it's more important than ever to find a source of information you can trust implicitly. To that end, Reynolds Journalism Institute has set about comparing some of the globe's biggest news titles to find the one deemed most trustworthy.

The report—commissioned on behalf of the Trusting News project by the Reynolds Journalism Institute (RJI) at the University of Missouri—worked with 28 newsrooms to collect data from different media audiences from across the United States. This report provides a description of the data and summarizes the results from statistical analysis of the data.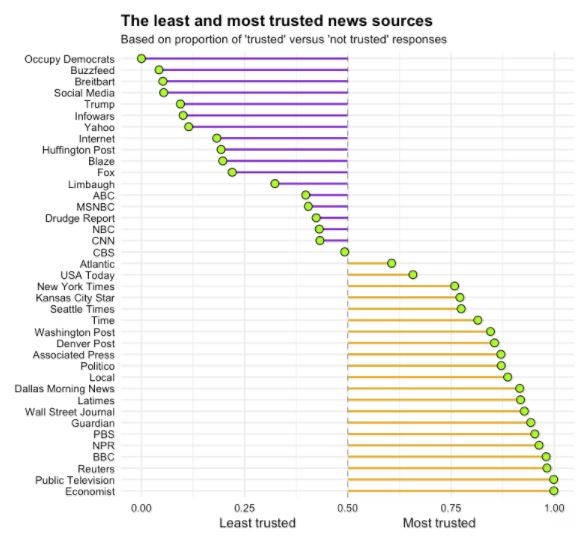 At the end of the report, it became clear that The Economist is considered to be the most trustworthy news title.

So you can now keep up with all the current affairs from a trusted source with a subscription to The Economist – now with a massive 90% off.