The new £10 note featuring novelist Jane Austen has entered circulation – signally the return of a woman in addition to the Queen on Bank of England notes.

The launch comes after a four-month period when women, apart from the Queen, have not been represented on the Bank's notes after Elizabeth Fry was bumped from circulation when the new polymer fiver featuring Winston Churchill came into being.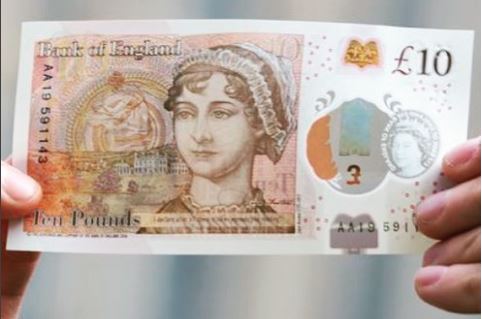 The new £10 note is made of polymer and includes raised dots for blind people, and will replace the paper £10 note, with the portrait of naturalist Charles Darwin. Old notes will still be accepted in the shops until Spring 2018. The exact date of withdrawal will be published three months in advance.

If you think money makes the world go round, grab a subscription to Money Observer – and save up to 93% off today.