Social Media giant Facebook now lets users show their pride with its new rainbow reaction option. Alongside expressing like laughter, love and anger, you can now select an image of the flag which is often used as a celebration by the LGBT community. There are also several new rainbow-themed frames and filters for you Facebook photos.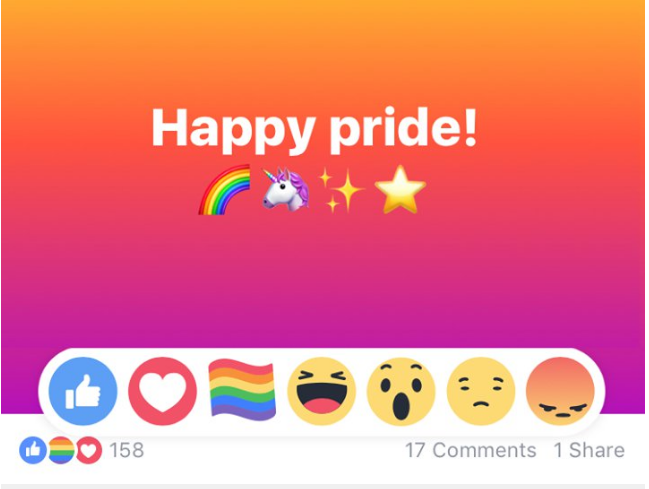 From 2009 to 2016, President Barack Obama declared June to be LGBT Pride Month, and while the Trump administration has not officially declared the month, June is still the month of many Pride celebrations globally, including the largest Pride March in America will take place in New York City on June 25.
Facebook made the announcement via a public post which said: "We believe in building a platform that supports all communities. So we're celebrating love and diversity this Pride by giving you a special reaction to use during Pride Month."
To use access the new reaction, simply log in to your account and 'Like' the LGBTQ@Facebook page.
If you're proud to be part of the LGBT community subscribe to Either Attitude or Diva.
Subscribe to any magazine until 19/06/2017 and receive a FREE £5 voucher to use again on isubscribe!
Images: Facebook