There has also of been talk of Robbie collaborating with them on their next album. The current band member Howard Donald revealed "we've been talking to Robbie about it, and it might be that if we do a 25th anniversary album, that we do some co-writing or some extra tracks on that."

The last time that Robbie reunited with the band was for their 2010 album, Nobody Else, which became the fastest selling album of the 21st century, and the second fastest selling album in British history. Undoubtedly, their co-written 25th anniversary album will also be a huge success.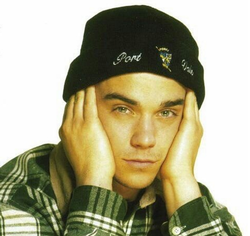 Don't worry though, the boys will be singing their old classics on the tour too! Fans can expect to hear all of their greatest hits.

Gary Barlow, Mark Owen and Howard Donald have been performing as a trio since Jason Orange's departure in 2014. The return of Jason Orange hasn't been confirmed yet, but the band said that they have been in touch with the singer. In a recent interview they said: "Jason is in his place where he is now and he's not got any intention at the moment to be back in the band." Let's hope that they can persuade him, so that all five original members will be re-united.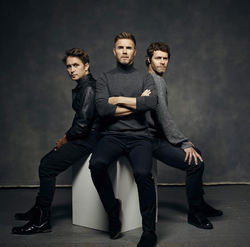 If you can't wait for their 2017 tour, then don't despair - Gary, Mark and Howard will be playing at Hyde Park on the 9th of July.

For all the latest on Take That's 2017 album and tour grab yourself a subscrription to Hello! Magazine and save up to 31%.


Images @robbiewilliams @takethat