Renee condemned what she dubbed the "smut pile" of daily tabloid media for its "cowardly cruelty" in an open letter for The Huffington Post. She also addressed the impact it has on society, self-esteem issues, and "struggles for [gender] equality", whilst commenting on her own plastic surgery rumours.

The stories surrounding Rene and her changing face all began in 2014 with a tabloid newspaper article that reported that she had altered her eyes with surgery. Renee wrote that the story, like many others of its kind, became "the supposed truth within moments". This, she penned, "leaves one vulnerable not only to the usual ridicule, but to having the narrative of one's life hijacked by those who profiteer from invented scandal."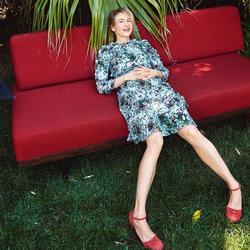 "…it became the catalyst for my inclusion in subsequent legitimate news stories about self-acceptance and women succumbing to social pressure to look and age a certain way. In my opinion, that tabloid speculations become the subject of mainstream news reporting does matter."

Renee explained that she was not writing out of self-pity but to "make some claim on the truths of my life".

Putting the plastic surgery rumours straight she wrote: "Not that it's anyone's business, but I did not make a decision to alter my face and have surgery on my eyes. This fact is of no true import to anyone at all, but that the possibility alone was discussed among respected journalists and became a public conversation is a disconcerting illustration of news/entertainment confusion and society's fixation on physicality."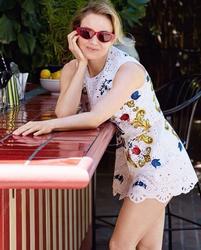 "We can do better", Renee pleaded to her readers, and Rose McGowan came to her aid with her own blog in support.

"Renee Zellweger is a human being, with feelings, with a life, with love and with triumphs and struggles, just like the rest of us." Rose wrote in The Hollywood Reporter. "How dare you use her as a punching bag in your mistaken attempt to make a mark at your new job. How dare you bully a woman who has done nothing but try to entertain people like you. Her crime, according to you, is growing older in a way you don't approve of. Who are you to approve of anything?"

For a well being magazine that'll make every woman feel special, subscribe to Women & Home Feel Good You Magazine and save up to 25%.


Images @reneezellweger_fc