Pharrell Williams and his fashion designer wife Helen Lasichanh announced in September they were expecting a sibling for their eight-year-old son Rocket Ayer, but surprised fans when it was confirmed to Vanity Fair they'd had triplets.
Two boys and a girl, the representative wouldn't confirm the name or exact date of the birth – said to be earlier this month – but said the family are all 'happy and healthy'. The couple, who have been married since October 2013, will likely opt for unusual names if Pharrell's explanation of his first son's moniker is anything to go by.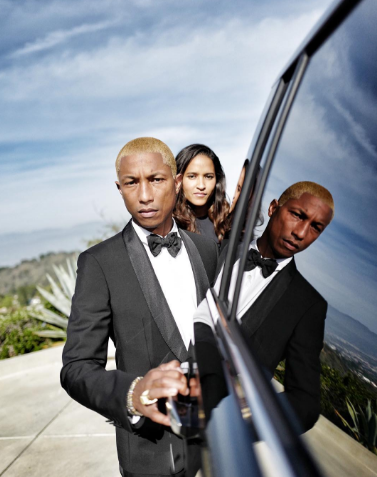 "In the same way the Indians named their children after a force or animal or element, we named him after a man-made machine that was meant to go up, meant to ascend," he told U.S. talk show host Oprah Winfrey.
"Metaphorically, it was because of, you know, Stevie Wonder's Rocket Love, Elton John's Rocket Man and Herbie Hancock's Rocket. All of my favourite musicians. And his middle name is not Man. It's Ayer after Roy Ayers."
If you recently became a parent but want a fresh take on raising your brood, subscribe to Baby Couture
Images: @Pharrell