Taking some time out from her acting in order to start a family, Mila Kunis gave birth to her sweet daughter, Wyatt Isabelle in 2014. Bad Moms is her first role since her year's hiatus, and her last for the moment, beacause she is now expecting her second child. Written by The Hangover directors, expect this film to be funny, gritty, whilst lifting the lid on female sexuality and the pressures of modern motherhood.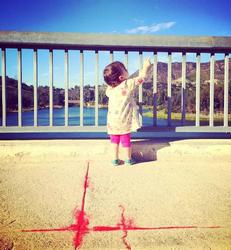 Her Glamour Magazine cover also 'bares all', as she poses in a relaxed double denim look, and hardly any make-up.

"I don't wear makeup. I don't wash my hair every day. It's not something that I associate with myself", she told Glamour, "So to go to a shoot and have my makeup artist put on face cream and send me off to do a photo, I was like, "Well, this makes life easy."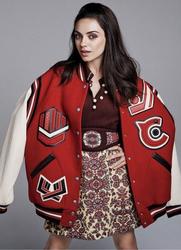 Mila also opened up about her opinions on image manipulation: "I hate it. There was a company that I did a photo shoot for once that manipulated the photo so much, I was like, 'That's not even me'".

On the subject of marriage, the Black swan star appears to be very much in love with her husband Ashton Kutcher. They first met on the set of That '70s Show, when Mila played Jackie, her breakthrough role at the age of just 14. Later on, she admitted to Glamour that she thought Ashton was arrogant and self-involved. Now, happily married they share everything, "the good" and "the bad".

"I literally can't lie to him. He can call me out on everything, and I can do the same, because there's nothing about the other person's face that we don't know."

You can hear more of Mila's truths in Glamour's YouTube video Obsessed or Unimpressed.



For more celebrity interviews, fashion, and advice subscribe to Glamour USA Magazine.
Images @aplusk, Glamour Magazine