Mollie King is following in the tangoing footsteps of fellow bandmate Frankie Bridge, by starring in the upcoming series of Strictly Come Dancing.
The 30-year-old beauty revealed to Nick Grimshaw on Radio 1's breakfast show that it had been tough keeping the news a secret, and that until now she had only confided in her family and Frankie - who danced her way to a spot in the final three years ago.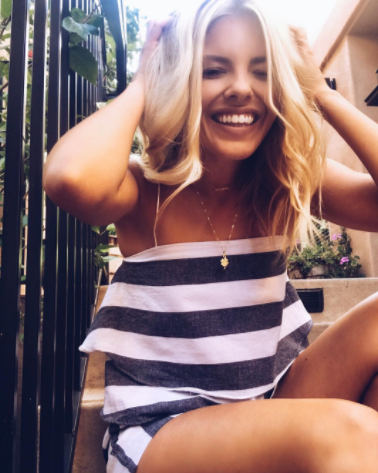 "I'm a huge fan of Strictly Come Dancing so I can't actually believe I'm lucky enough to be taking part in it this year! I'm literally so excited to learn Latin and ballroom dancing, and of course I can't wait to get into the sequins too!" she told the DJ, adding gleefully: "It's going to be a lot of hard work but I'm ready for the challenge."
The hugely popular BBC show will air next month, and Mollie revealed that she was to begin training soon. She said she hopes not to get voted out in the first week, and revealed her more competitive side, Telling Nick: "I'm going to be giving it my all. I'm very competitive so watch out, other contestants, I'm taking you down!"
Don't miss a minute of Strictly with a subscription to Radio Times and save up to 41%
Images: Instagram/Mollie King