Lacking ideas for Halloween? Slasher flicks not blood-curdling enough? Spooky discos lacking lustre? Small children dressed as Donald Trump not inducing bad dreams? Well, fear not (or quite a lot), for airbnb are offering two lucky victims, sorry, guests the chance to spend Halloween in Bran Castle, Transylvania.


Nestled in the Carpathian Mountains, the 13th century fortress is thought to be the inspiration behind one of the most chilling novels in history and airbnb have spared no expense in making the experience feel authentic. Winners will travel by horse-drawn carriage through Transylvania as the sun sets, retracing the journey of the novel's protagonist Jonathan Harker up to the formidable palace. Once inside, dinner of hearty, blood-enriching 'robber steak' and paprika hendl chicken will be hosted by Dacre Stoker, the great grand-nephew of the author, before bedding down for the night in velvet lined coffins located in the crypt.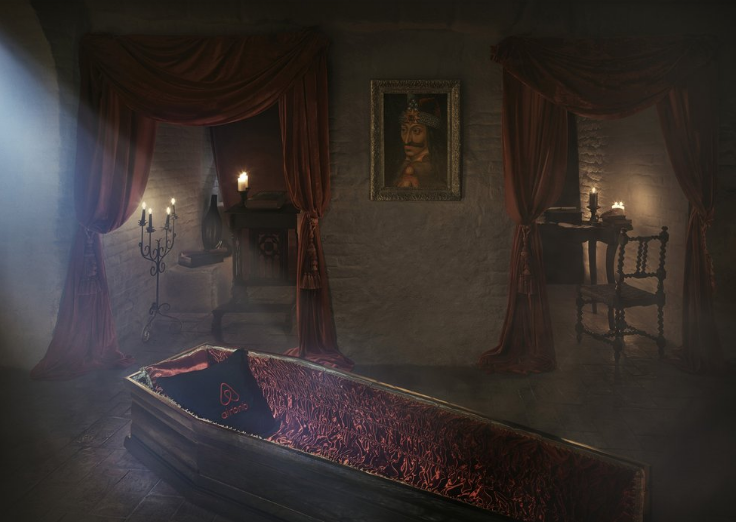 The castle, like all Airbnb listings, has its own specific house rules which include advice on not upsetting the neighbours…


Bran Castle house rules


No garlic or garlic-scented items allowed, including perfume
You are kindly requested to leave your silver jewelry at home
The same rule applies for all holy symbols
Do not cross the cutlery. In fact, please refrain from placing anything in a cross formation
Be aware of the bats in the castle tower
Be sure to extinguish all burning candles before going to bed
Please close all curtains before sunrise
The Count is not a fan of mirror selfies
Beware! Vampires have been seen after the sun sets


To win this chance of a fright-time, simply follow this link and write between 50-500 characters on what you would say to the Count if you came face-to-fang with him.


If you see yourself as an intrepid explorer like Jonathan Harker, grab a subscripotion to Conde Nast Traveller .