They put us all to shame with their late-night antics, and now the elderly Polish couple who spent the night drinking tea and ballroom dancing at Fabric have penned a touching thankyou note to the night's promoter, Jason Husley.


The couple, from Warsaw, attended the Farringdon club in May after they read a review in a Polish newspaper and purchased tickets for the famous 'WetYourSelf' night.


"They came when doors opened and had already planned to take the tube home when it finished at 6am," Husley explained last month in a Facebook post. "They were on the dancefloor doing ballroom type dancing, although not too long as she was using a crutch and didn't walk too well."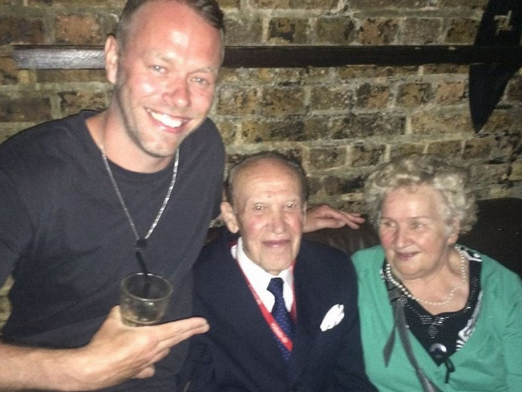 "At 5am they came and said they'd like to leave so we got them a taxi," he told the Evening Standard at the time. "They were really happy, they loved the crowd, it was really, really great."


In the thank you letter, the couple explain how Husley (referred to as Mr Hansen in the note) initially thought the couple were lost as they queued for the club at 10pm, but they soon explained to him that in fact they had bought their tickets online and that it had been their dream to visit the world famous dance club for eight years.


'Mr Hansen welcomed us and said 'That's great you're here!'. We asked him for some hot beverage because buffet served only cold drinks. Next moment, he brought us some tea. Later, we had a wonderful time dancing with young Londoners who also welcomed us very warmly, they took some photos with us dancing. One of the fans gave me a present, a cup with a caption 'Handome Hustler'. Here, I'd like to thank a young 27-year-old girl. She was very nice and kind, she took care of us since we entered the club until she left at 3 a.m. saying goodbye," read the note.


The couple have become a viral sensation since their jaunt and prove that you're never too old for a proper rave up.


Techno lovers of any age can grab a subscription to Mix Mag, the world's biggest dance music and clubbing magazine.