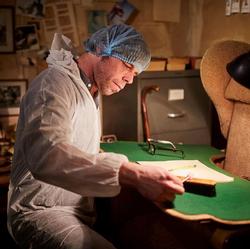 Mr Twit's Odious Ale is brewed with yeast swabbed from the wood of Dahl's writing chair. The infamous armchair in question was specially modified for Dahl after he sustained a back injury during WW2. The best-selling children's author avoided writing at a desk after he damaged his back, choosing his custom made armchair instead.

With permission from Dahl's estate, brewers took a swab from the chair, which will be used to slowly culture all the yeast needed for the special beer. The brewery and food designers Bompass & Parr will create the Odious Ale with the help of the 40FT Brewery, a London microdistillery.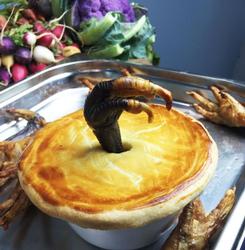 "A fair number of our previous projects have been inspired by Roald Dahl in some way or other," said Harry Parr, of Bompas & Parr, to the Independent, "so it's been a delight to work directly with the Roald Dahl estate and, indirectly, one of the best-loved storytellers of all time, in his centenary year. By incorporating wild yeast cultured from inside Roald Dahl's writing chair in our beer to accompany Dinner at The Twits, it feels like we are injecting his own dark humour and effervescent sense of fun into the brew."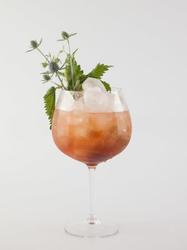 The beer will be part of a truly outlandish menu of gruesome cocktails, bird foot pies, and other stomach turning delicacies. London is filled with unique restaurants serving up unusual culinary delights, but this dinner menu is more strange than unusual.

Other eccentric delicacies on the menu include prickly cocktail apertifs topped ith glass eyes, a baroque bird pie banquet, and a 'potentially perilous pudding'.

Dinner at the Twits, the interactive theatrical dining experience is not for any 'nasty, nosey little children', and will run from the 4th of September till the 30th of October.

If your children love Roald Dahl, why not subscribe to Storytime Magazine and save up to 29%.

Images @twitsdinner