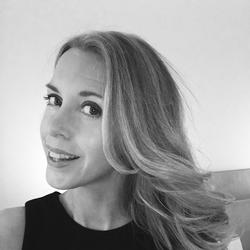 What is the best part of being Editor of Perfect Wedding?
I love managing the Perfect Wedding team, and I'm so proud of how they all work together. We are passionate about giving our readers the best possible inspiration and ideas – they are pretty obsessed! I also love putting the covers together, from helping to choose the models to being on the shoots, to writing the cover lines. Now that I am also the Editor of You & Your Wedding (Perfect Wedding's bi-monthly sister publication), it's fantastic to be managing two teams with two different tones, formats, price points and styles.

Tell us about the changes to Perfect Wedding?
We're going through exciting times for the magazine. We are changing from A5 (handbag-sized) to a more modern size of 260 x 200 (slightly smaller than A4). It's fresh, glamorous and big! We are thrilled to be giving our readers a larger format, so they can see our gorgeous pictures in a bigger size. The new format also gives added impact on the news stand and for advertisers.

What's your top tip for organising the perfect wedding?
Stay true to your style, as a couple. It's very easy to feel pressured into doing things a certain way, for a certain budget. Stick to your budget, and have that wedding in a barn/on a beach/in a forest if that reflects you and feels right.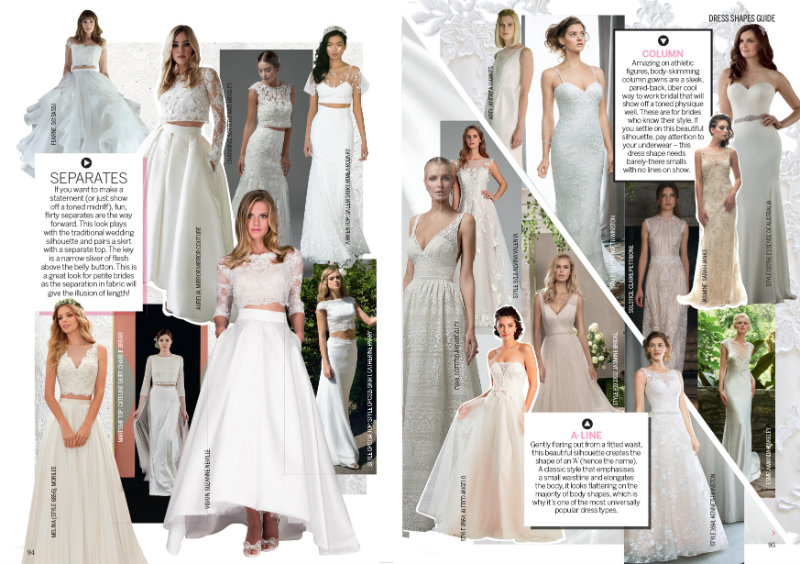 What are the challenges of being a magazine Editor?
Being a 'traditional' print Editor has changed forever! Our readers devour content in a totally different way now. This means that our magazines are not just about the print editions anymore, but also about our digital editions, the website, Instagram, Twitter, Facebook, and live streaming (for a start).

What's the biggest wedding trend for 2017?
Every single bride is different, and the main thing couples want to portray is their personality. So trends are vast and changing very quickly. Lots of interesting things are happening in 2017 – illustration booths (where an artist sits in a booth and peeks out at her subjects, and then 'posts' her illustration of them through a letter box); quality food and a drink vans (tacos are having a moment); bridal crowns are back in vogue, but with a cool edge, plus there is a return to glamour – golds and decadent touches are prevalent. It really is endless though!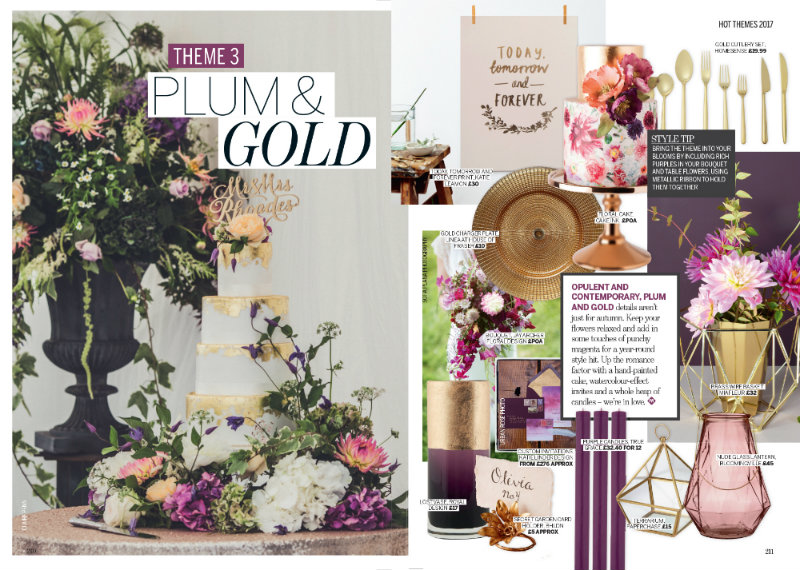 What is your favourite way to relax once an issue is completed?
Well, Perfect Wedding is monthly, so there's very little down-time. We have already started on the next issue while the previous one is printing! I read a lot, that's my main relaxation, but I do find myself drawn more and more to social media, which I'm trying to step back from (unsuccessfully).

Any advice for someone planning to propose this Valentine's Day?
Be yourself! Try to make it romantic, but if getting down on one knee in your kitchen suits you as a couple, then do that!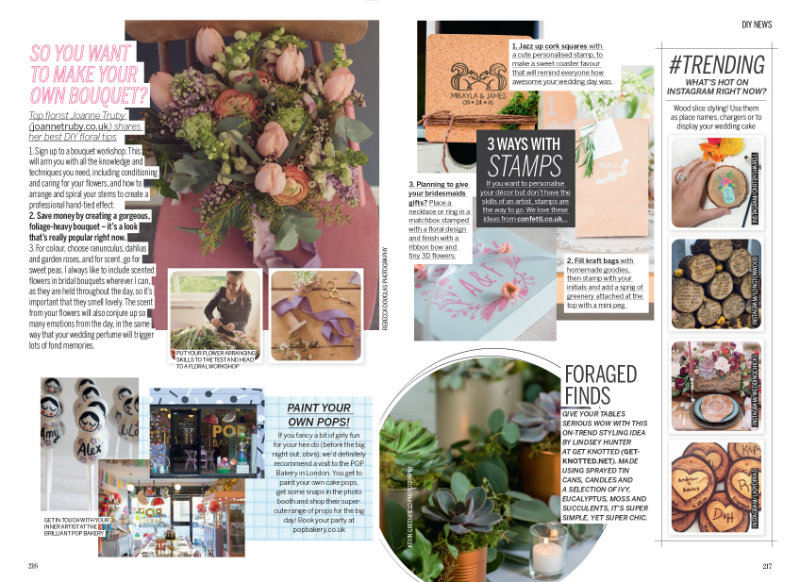 What can subscribers expect from future issues? Why subscribe?
They can expect the best and newest bridal trends (I visit the catwalk shows around the world every year), fresh ideas for receptions, gorgeous venues, amazing honeymoon inspiration, confidence advice, hair and beauty tips – I could go on! Subscribing means that brides-to-be have their copies delivered to their homes, so no need to rush out to the news stand. Plus we have amazing subscriber offers so readers can save money on the cover price or get a fabulous gift.

If you're planning your Perfect Wedding subscribe today for 18% off


Images: Perfect Wedding