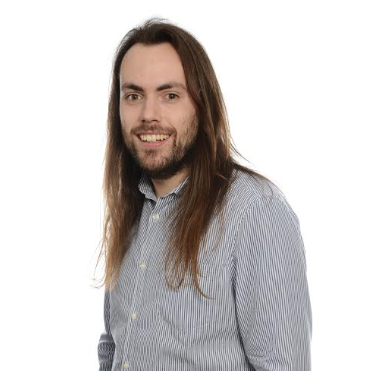 From secret affairs to betrayals, do you think your readers will be surprised by the antics of historical royals?
I think our readers will be surprised by just how wide-reaching the implications are of such seemingly small decisions. What does it matter what a King or Queen gets up to behind the closed doors of their padded boudoir? Well, if said King or Queen wields even a slither of influence, then it does matter!

For a history magazine it's absolutely compelling because we get to explore some of the most important events in our shared past, but through individuals. Stories are always more fascinating and affecting when they have human dramas at the centre of them. With History of Royals we get to explore fairy-tale romances and torrid affairs, family dramas and feuds, shocking betrayal and intrigue, battlefield heroism and tragedy, but then show the epic consequences of these events.

What is the best part of being the editor in Chief of History of Royals?
As Editor in Chief I get to work with some incredible people, from our team here in the office, to our pool of freelance writers and historians. They really are the best at what they do. The most satisfying thing for me is seeing all of these individuals come together and share their incredible knowledge, great writing and big ideas, bespoke illustration and graceful design, and build something so much bigger than the sum of its parts.

What prompted your fascination with history?
I've been madly in love with history for as long as I can remember. My dad was born before the Second World War and his memories brought so much immediacy to the things I saw on television or film as a child, from outside toilets and tin baths by roaring fireplaces, to rationing, air raids and National Service. The past wasn't another country - it was a part of my life. That view has absolutely informed the way I devoured history as both a child and a bigger child.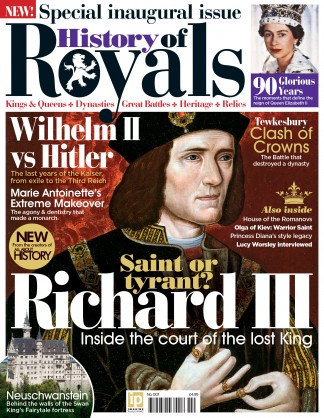 What's your take on historical dramas like The Tudors? Are they generally accurate? And are they useful in encouraging public interest in history?
As long as they credit history as an inspiration, but don't purport to actually be depicting history, then I think they're doing a perfectly fine job and they've certainly encouraged interest in the period. A good example of this is Game of Thrones - a TV show set in what is a clearly defined fictional world of dragons and magic, but one that has inspired real, quantifiable interest in the historical conflict that inspired it: the Wars of the Roses.

Who is your favourite royal and why?
I'm a big fan of St Hilda, Abbess of Whitby. She was born a member of the royal house of the Anglo-Saxon Kingdom of Deira, and brought up in the Kingdom of Northumbria after her father was killed. Needless to say opportunities for women in turbulent 7th Century England weren't exactly great - let alone a woman from an exiled royal family - but Hilda took up the habit instead, founded the original abbey at Whitby and became arguably the most powerful woman in the Anglo-Saxon world.

Do you think young royals like the Duke and Duchess of Cambridge have helped a younger generation engage with British history?
There's always going to be an ebb and flow of popularity depending on so many factors, but the last couple of years have been really transformative for the Royal Family. The Queen's Diamond Jubilee and the London Olympics gave royalism a boost, while the royal wedding, the births of Prince George and Princess Charlotte, have placed them in the foreground. This figurative passing of the baton has been followed by a literal one as Her Majesty scales down her duties, and the Duke and Duchess take on more public engagements.

The Queen's 90th birthday is coming up; how significant is this moment in royal history?It's an amazing achievement. The Queen is very much a living link to some of the most incredible moments in British - and world - history. Her story is the story of Britain's changing place on the global stage, of the decline of Empire and the rebirth of the United Kingdom as the heart of a new empire of popular culture, fashion, film, music, literature and learning.

What are the benefits for subscribers? Why subscribe?
There's the tangible benefits - a 40% saving on the cover price, and getting the magazine delivered to the comfort of your palace before it goes on sale - but I think the intangible benefits are just as important. As a History of Royals subscriber, you're the member of an incredible global community of like-minded individuals, you'll have opportunities to shape the direction of the magazine, help us find ways to do bigger and better things, and help us decide on content for the next few issues.