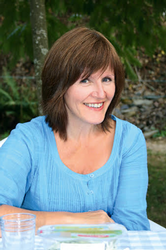 What is the best part of being Editor-in-Chief of In The Moment?
I'm just so happy to be researching, learning and talking to people about subjects that I'm genuinely interested in. In The Moment is for women like me – whatever their age and whatever life stage they're at – so I feel confident in creating each issue; it feels instinctive and is so rewarding. (Of course, it helps that I work with brilliant talents who take my ideas and make them look 100 times better on the page!) Our team and contributors are incredibly passionate about their work, so launching this magazine has just been a big burst of energy, ideas and enthusiasm.

How can we be more 'in the moment'?
We can stop multitasking so much, we can really pay attention and listen to people when we're having conversations, we can eat our lunch while doing nothing else but savouring the smell, taste and texture of what we're eating. Achieving everyday mindfulness (another feature in issue 1!) is about creating personal rituals for yourself that you can use to focus on what is happening to you in the present (so your mind isn't wandering through your To Do lists or planning dinner for tomorrow). And it really does make you happier, because you simply reap more pleasure from the things you do.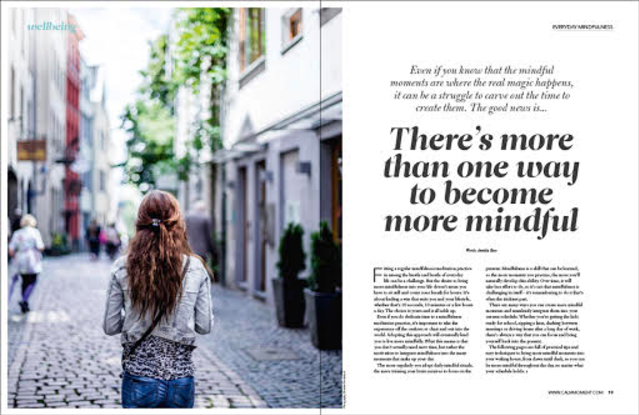 Our lives are dominated with social media and technology these days, do you think tech and mindfulness are at odds? Or can they complement each other?
A bit of both really. I'm one of the few people I know who isn't attached to their phone 24/7. I happily put my phone in a different room once I'm home from work and I don't feel the need to look at it until the next morning. I don't feel I have to be on every social media platform either: choose one or two that are best for you and leave the rest alone is my advice!

On the other hand, there are some great apps and tech that can help people in all areas of mindfulness, meditation, yoga, and so on; we reviewed our choice of the smartest mindfulness apps in issue one and will continue to include great digital products and innovations in every issue and on our website calmmoment.com

What are the challenges of being a magazine editor?
There's the obvious 'too much to do and too little time' and the fact that the world of 'creating content' is no longer just for print but also for a variety of platforms and in a variety of media. But it's the 'challenges' that make a job interesting and exciting: if you don't try something new or different, something you don't know everything about, you stop growing and loving the job. I love collaborating with others; when you work with talented people, every day you learn something new and challenges become achievements that make you feel good about yourself.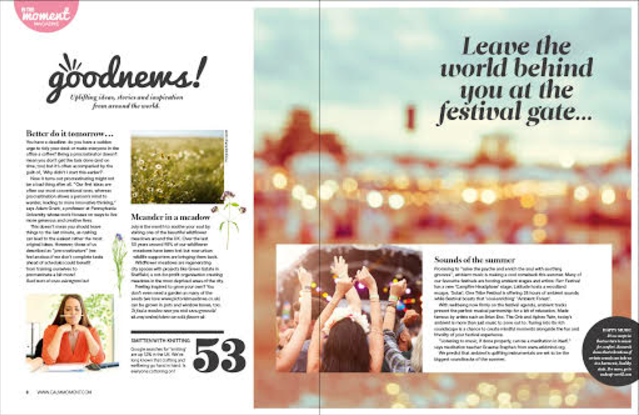 Is it rewarding knowing that you may be helping your readers improve their quality of life?
Yes, I can think of nothing better! We've started to get feedback from people who have bought issue one and it seems to have really connected with them.

All the bad news in the media can be overwhelming, do you see this magazine as an antidote to that?
Absolutely! That's why we've called our news pages 'Good News' and with a strap 'Uplifting ideas, stories and inspiration from around the world'. Our aim is to show our readers that there is plenty of goodness and positivity all over the world, so they can feel empowered to do something good for others too. When people feel like they can make a difference, it's very uplifting and can be rewarding in many ways.

What is your favourite way to relax once an issue is completed?
I have many ways! There's the obvious like a good glass of wine and a meal (cooked by my husband) with my family. Then there's Pilates and yoga: I love my yoga reformer classes and couldn't function without them. And I occasionally enjoy a Sunday evening yoga-by-candlelight class; I sleep very well after that.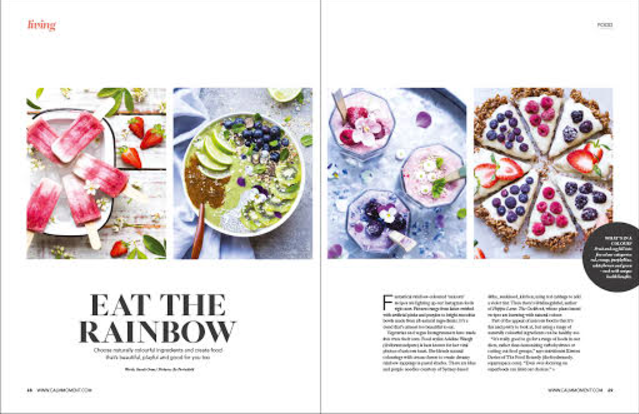 What is your number one stress-busting tip?
Do something outdoors, whatever the weather. The combination of doing something physical and observing nature means your body feels good and at the same time your mind is able to achieve perspective (does that 'problem' really matter in the scheme of things?). I like to walk or go rowing; I learnt to scull last year and it's a wonderful feeling to be out on the river, seeing everything from a different viewpoint and listening to the birds and water.

What can subscribers expect from future issues? Why subscribe?
As each issue is commissioned and worked on, we'll continue to improve and develop our ideas. I'm very excited by the quality of freelancers and expert contributors who have contacted me wanting to get involved with In The Moment, so our editorial is just going to go from strength to strength. Why subscribe? In The Moment is one of those things that you don't know you need until it's in your life, and once it's there, you won't want to lose it. Plus, there's an amazing subscription deal on right now!

To make the most out of your day, subscribe to In The Moment and save up to 83%