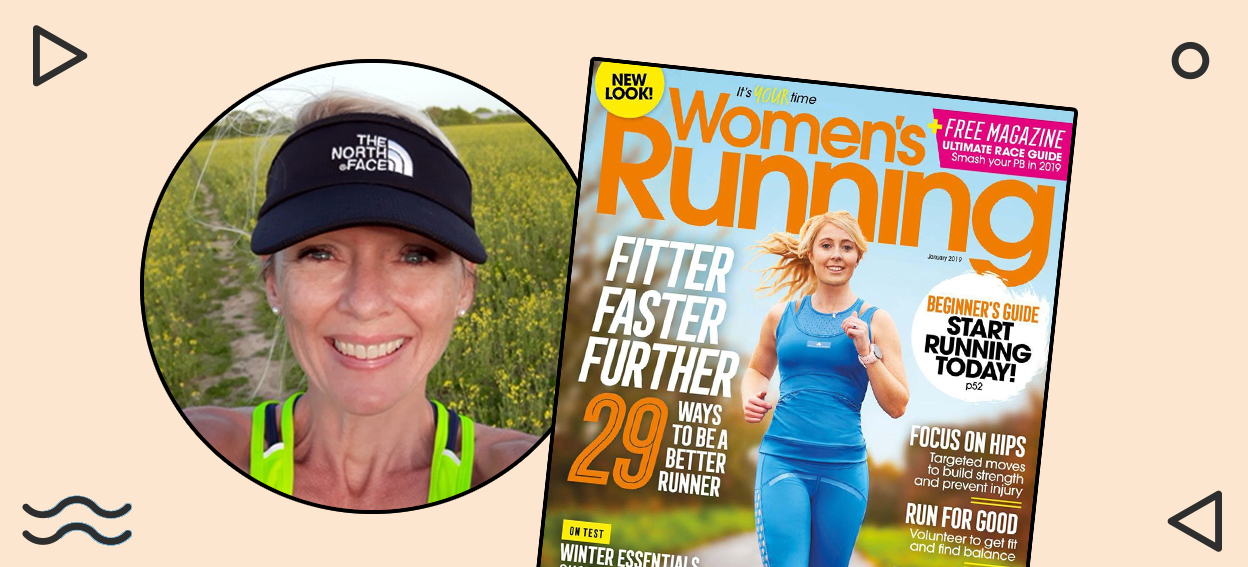 Women's Running has been re-designed from the January issue. Who is the magazine for and what is its mission?

WR is for all women, whether they've never run before or are seasoned ultrarunners. Running can often be the greatest therapy, a chance to set new personal goals; it allows you to build self-esteem and confidence and, essentially, make new friends and be part of a wonderfully supportive community. It really is something for everyone, whatever your background, age, ability or experience. Our mission is to empower women to celebrate their lives, and their running. We are a tribe of mutually supportive women runners, and we aim to inspire and motivate every member of our amazing tribe!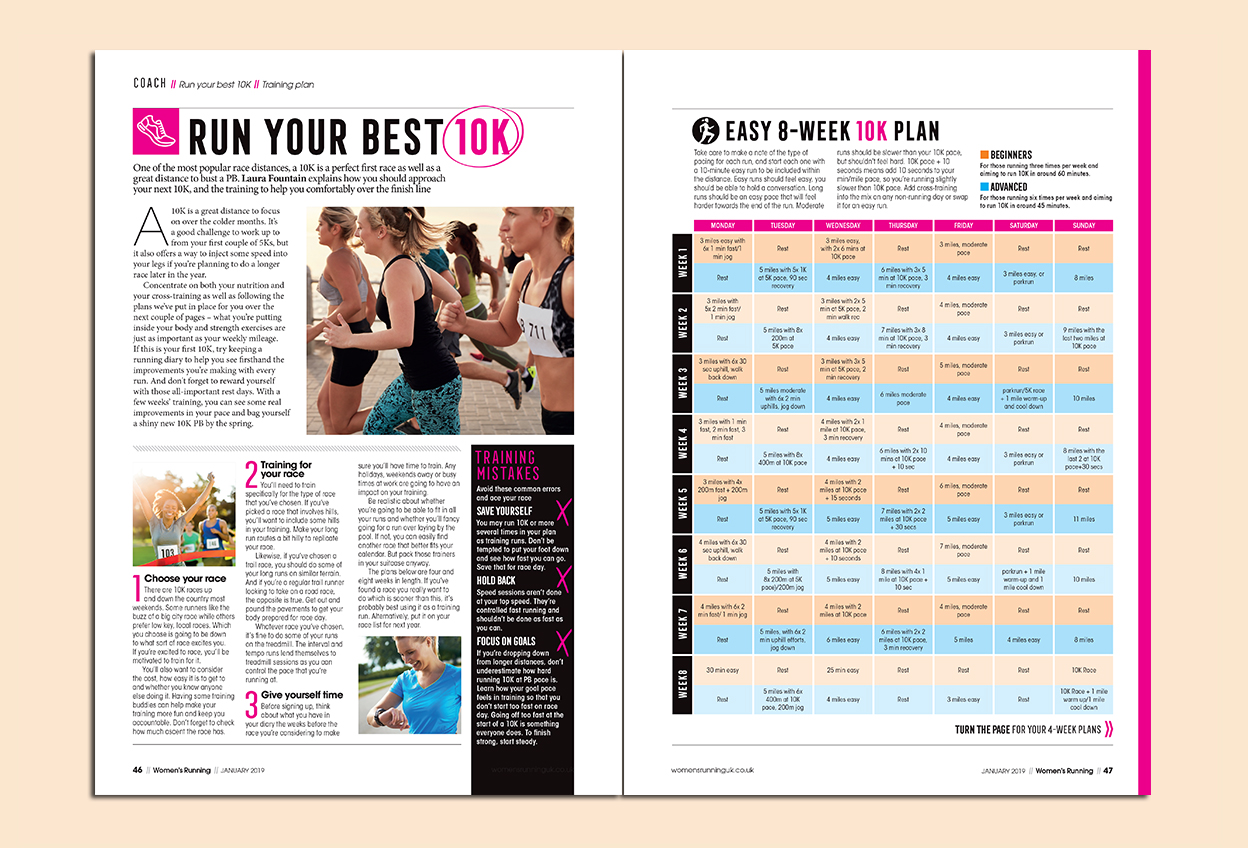 For anyone taking up running in 2019, how will Women's Running help kick start their journey?

Think of the magazine as your own personal coach. WR will cover every aspect that you are going to need to start running and achieve your goals. Every issue we have a dedicated easy to use beginners' section, with all of the basics you'll need. Our Coach section is packed with training advice, including detailed plans for every distance. Running is about so much more than just pounding the pavements. The Nutrition section will give you the most current, scientific advice on how to fuel your training, and of course we have lots of delicious recipes for you to try every month. Bootcamp gives you workouts and drills to build strength and technique. Kit provides personalised reviews of the latest gear on the market, to help you make the best choices when investing your money, and in our Balance section we focus on wellbeing and the holistic benefits of exercise and running.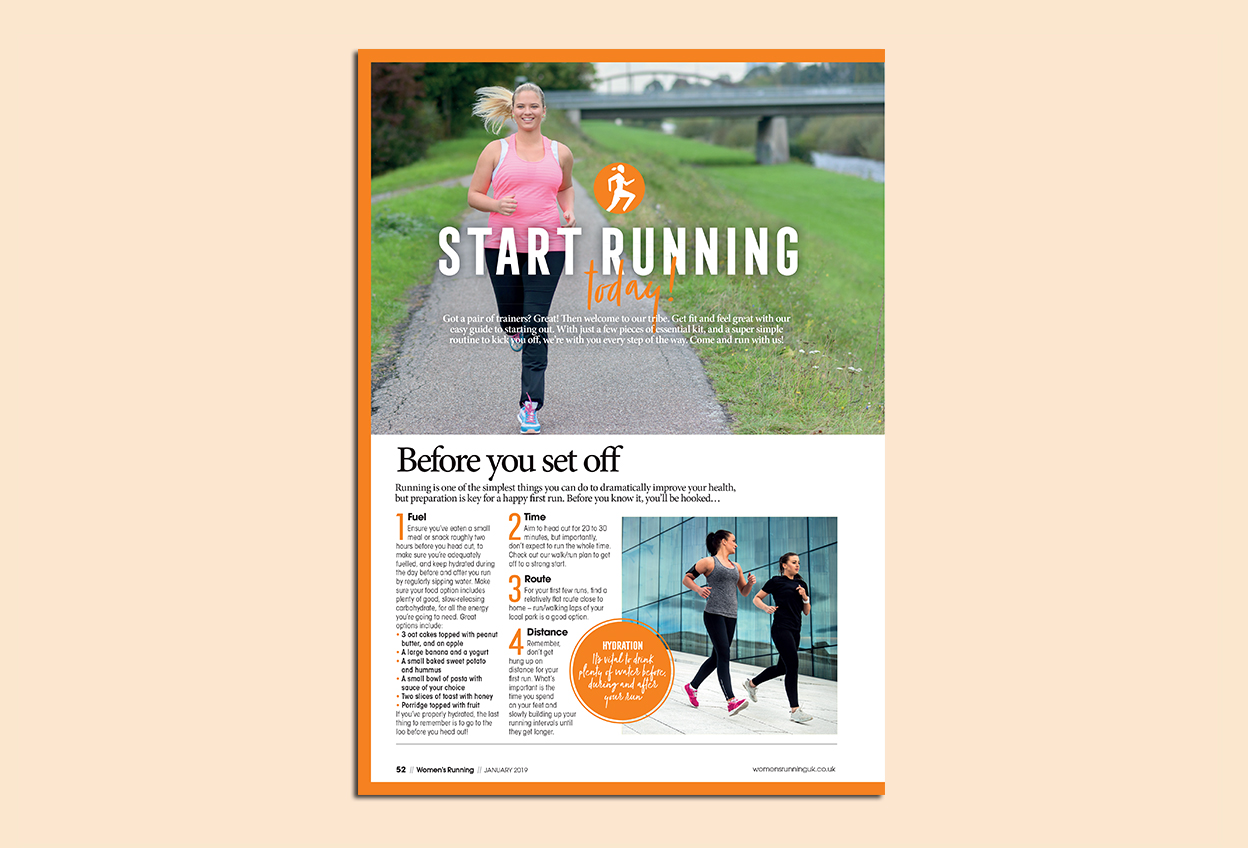 The re-design includes new, health-based features on physiotherapy and also nutrition. Tell us a bit about these sections.

To develop as a runner consistency is key. However, the more you run, the more likely it is that niggles and injuries may develop. WR will provide you with expert advice on how to prevent, and manage the issues that all runners experience. Strength work, and injury prevention is key to any runner; our experts will give you the tools to build strength and technique as well as running fitness. Your nutrition is just as crucial as fuelling your runs properly, and ensuring your body recovers quickly from training will make you a happier, and stronger runner. Every issue is packed with the latest research and advice, as well as scrummy, quick to make and smart fuelling recipes.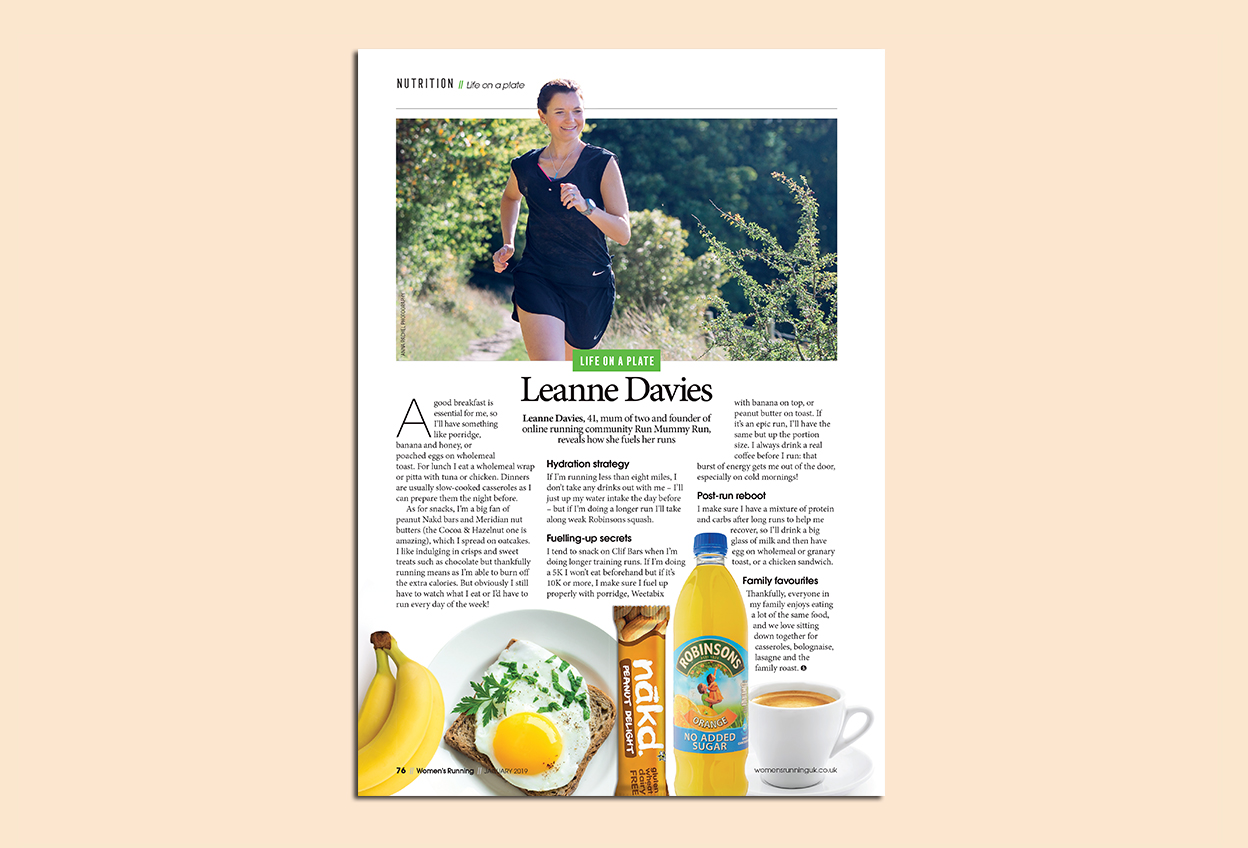 Running can be a great antidote to stress. Does the magazine support the view that running is healthy for the mind as well as the body?

Running is great therapy, and it's free! Being outdoors, chatting to friends, focusing on each footfall and the environment you are in brings many benefits. It can be a great stress buster, and a chance for you to 'let go' of your day, or worries. It can also be a form of meditation, where you can allow yourself to not think and instead focus on your breath and enjoying the moment. There are many physical benefits to running, but the mental health benefits are just as important. No one ever regrets going for a run, and we all come back feeling better within ourselves… it's a sport that offers so much.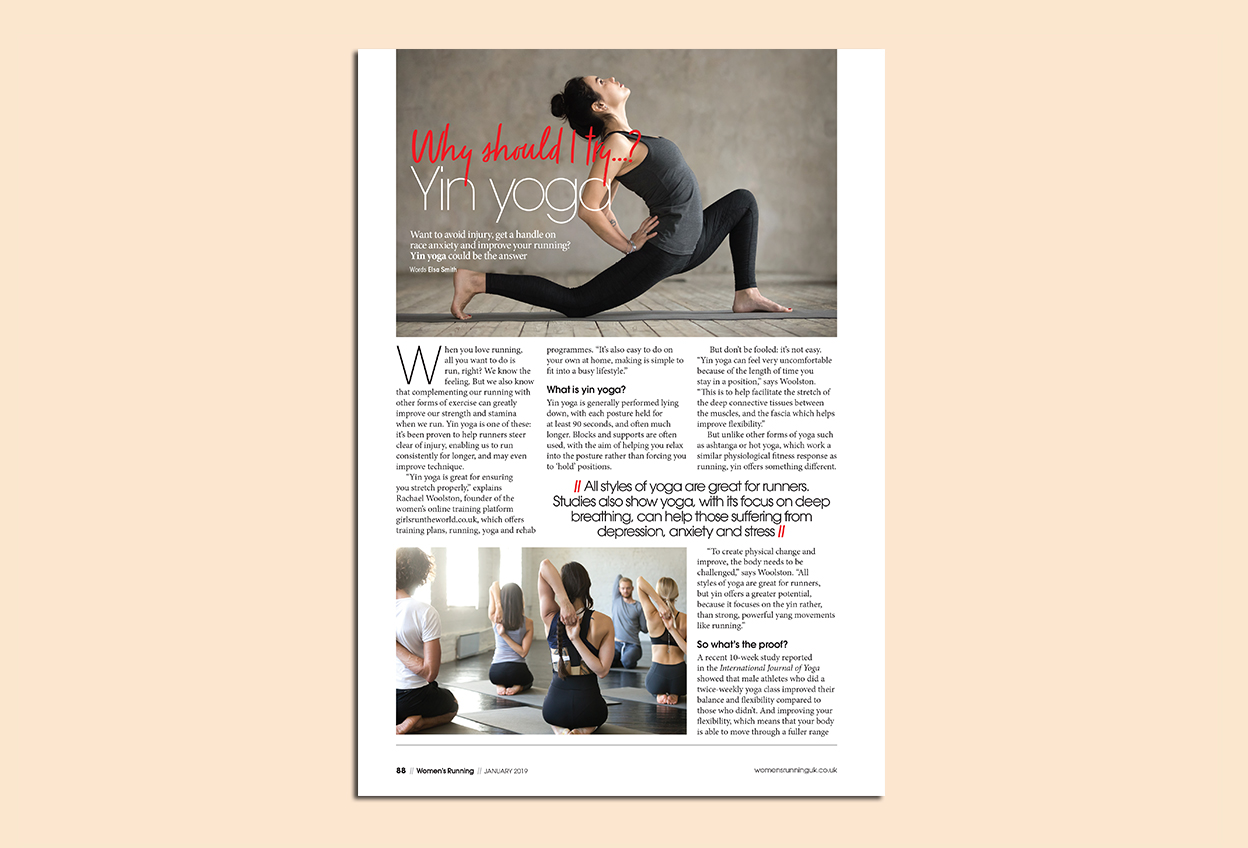 Women's Running brings monthly inspiration to runners, what can subscribers expect from future issues?

WR will provide you with all the guidance you need to achieve your goals, whether that's to run for 15 minutes without stopping, or run a 100-mile ultra. We'll give you the tools to become a stronger, faster runner. Expect detailed training plans, and advice, for all distances. We'll also help you take control of your nutrition, and fuelling your runs, whether you're training or racing. Just as important, we will motivate you to believe in yourself, and build a positive mental attitude – not just in running, but all aspects of your life! We value our community, and will support you, whatever your goal is.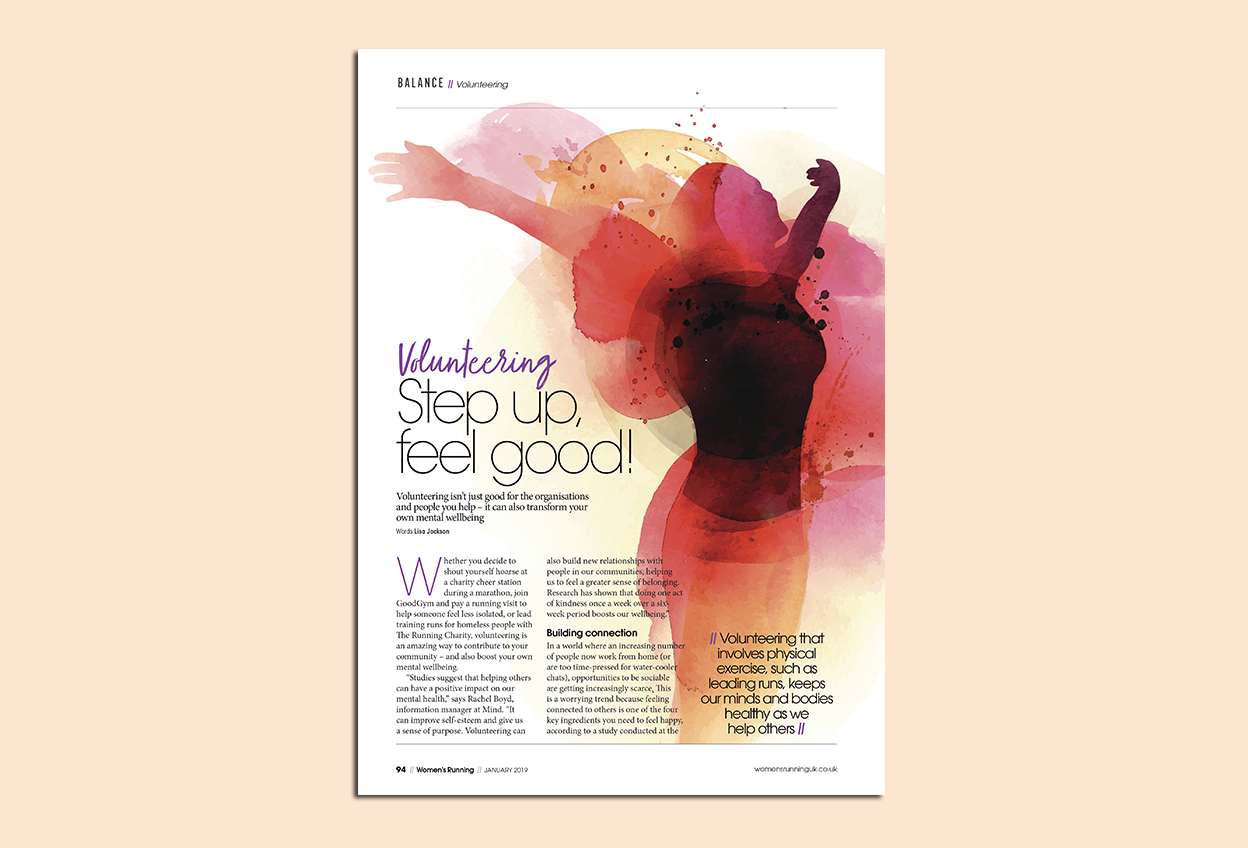 Subscribe to Women's Running for £16.20 and save up to 40% for a limited time only.