Was there anything ever as glamourous as the traditional cocktail hour? Occurring the same time every evening, this daily ritual created a bolstering bridge between one's stressful working day and the more restful evening. A great leveller, it was a chance to catch up and share stories of the previous hours with that age-old social lubricant, booze.
But with the rigours of modern life, cocktail hour has gone the way of afternoon tea, and is now reserved for special occasions and holidays. We have a 'glass of wine with dinner' or 'a pint after work', but rarely imbibe the hard stuff in the early evening. Is it now unsociable to have a spirited bevy before dinner?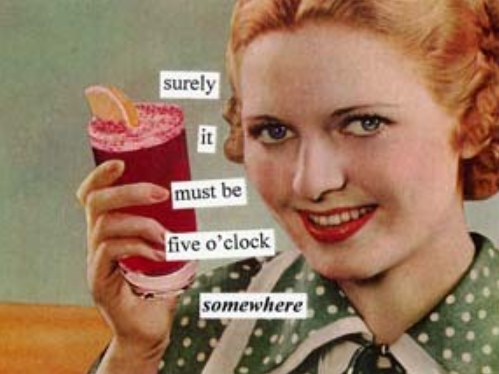 Firstly, we must bear in mind that cocktail hour is very different to its more boisterous sister, happy hour. The goal of the latter is to drink as much as possible against a ticking clock, whereas the former has no specific goal; it is a moment of reflection, a deep breathe in life's never-ending marathon.
Secondly, it is a very British invention. Pioneered by the aristocracy in the early 20th century, it was a socially acceptable excuse to start drinking earlier, or as elegantly stated by author Alec Waugh in his now famous 1974 article in Esquire Magazine: "What one needs is some kind of a party that starts at half-past five, that lasts ninety minutes, at which alcohol is served, but not too much food."
So, you're often sat at your desk dreaming of an icy goblet of gin and tonic (also a British creation), don't feel bad, feel mighty. After all, it would be rude not to.
Grab a BoroughBox Gin and Tonic subscription today for yourself or someone you love.