She may only be 13-years-old, but given her fashion heritage it's no wonder Lila Grace is a natural as she makes her fashion debut. The daughter of ex-Dazed & Confused editor Jefferson Hack and supermodel Kate Moss appears with her mother on the cover of Italian Vogue in a stunning black and white portrait shot by iconic photographer Mario Sorrenti.






The photo is one of a series entitled 'Love' and one image of the pair embracing features a quote from Moss which reads 'It's all about family.'


Lila Grace, who bears more than a passing resemblance to her mother, may only be 13, but similarly Kate Moss was 14 when she herself was spotted by model scout Sarah Doukas in New York and launched to superstardom. From Calvin Klein to John Galliano, Moss was the go-to supermodel of the nineties and epitomised the era's heroin chic style.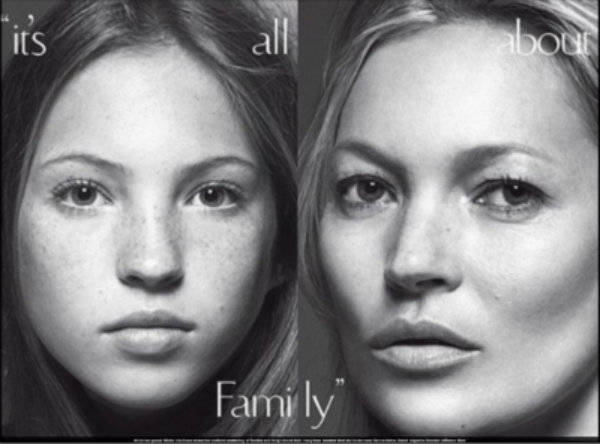 Never one to take herself too seriously, Moss will appear as a parody of herself in the film version of nineties hit show Absolutely Fabulous. In a scene at a London fashion party, Jennifer Saunders' character Eddy accidentally 'kills' the supermodel and chaos ensues. Fortunately, as this cover proves, Moss is alive and well and as stunning as ever.


To see the full series of Kate and Lila Grace grab a subscription to Italian Vogue