Picture the scene. You're at home with your comfy slippers on, scrolling through your ever-evolving Twitter page, when you stumble across this picture of pop superstar Rihanna and silver screen star Lupita Nyong'o at a 2014 Miu Miu fashion show: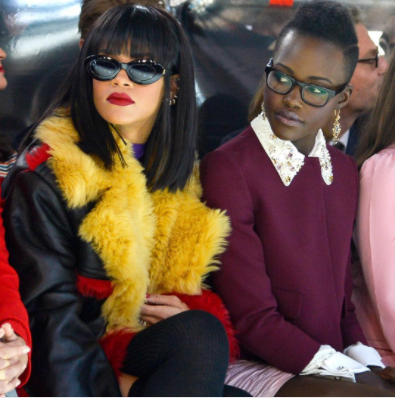 Inspired by the pair's sweet sartorial choices, you decide to smash out a tweet that reads thusly: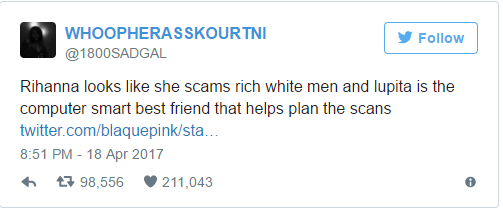 Except then this happens:





And before you know it Academy Award-nominated director Ana DuVernay is attached and Netflix have snapped up the project. Now scheduled for release in 2018 – and with the film's plot already seemingly in the bag – this cinematic crime caper starring two of celebdom's fiercest female faces is thought to be the first Hollywood movie to find its origins in social media.
If you too are as fashionably fierce as Rihanna and Lupita, grab a subscription to Glamour – and save up to 33% off today.