It was billed as the show set to pick a group of lucky lads to take centre stage in the new Gary Barlow-penned musical The Band – based on the tunes of Take That – but BBC talent show Let It Shine has left the vast majority of its viewers feeling ripped off. Since boyband Five to Five scooped the win it has been revealed that the winners won't even be given starring roles in the new performance, and will just be the chorus line.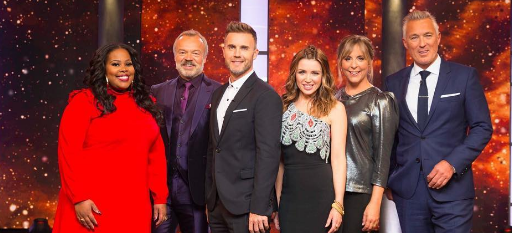 The BBC have rushed to defend their production, telling The Mirror that "With Let It Shine we always said we were casting for a band to appear in a musical based on the music of Take That and they had to be able to sing and dance – like a boyband.

"The winners will sing and dance to 14 Take That numbers in Gary's musical. We never said we were casting actors. But they will be front and centre of the musical."

But fans of the show took to social media to vent their frustrations at the seemingly misleading premise.



It has since turned out that The Band will actually tell the story of five young girls, with the music of Take That as the main storytelling device, all sung by the Five To Five boys - AJ Bentley, Sario Solomon, Curtis T Johns, Nick Carsberg and Yazdan Qafouri.

Whether this will divert the wrath of the viewing public, however, remains to be seen.

If you love all kinds of chart-topping music, grab a subscription to Classic Pop magazine today.