So far this month we've had Buster the Boxer, a homesick robin and a crooning James Corden grace our television screens in a bid for high street domination. But the most mysterious – not to mention beautiful – Crimbo character has to be Marks and Spencer's Mrs Claus. Played by 55-year-old Janet McTeer, this new incarnation of Santa's other half is worlds away from the frumpy, matronly woman we are used to. The new Mrs. Claus is sassy, sexy, and some might say, a feminist.



Born in Wallsend, Newcastle the veteran star has had a phenomenal career on both stage and screen and has won countless awards. If you're wondering why you've not heard of her, it's because McTeer has little to no interest in fame, telling The Daily Telegraph in 1996, "When I take off my stage makeup and walk out of the door, my obligation to the audience is over."

At a statuesque six feet one, McTeer has a strong physical presence that has allowed her to play commanding, fearsome women (and men), like Mary Queen of Scots in Schiller's Mary Stuart, Clementine Churchill and Mary McCarthy. In 2011 film Alberts Nobbs she plays Hubert, opposite Glen Close as Nobbs, in which both male characters turn out to be women in disguise, and in 1999 drama Tumbleweeds she was nominated for an Academy Award for her turn as troubled single mother, Mary Jo. She has also garnered a Tony Award, an Olivier Award, a second Oscar nomination, and the Order of the British Empire.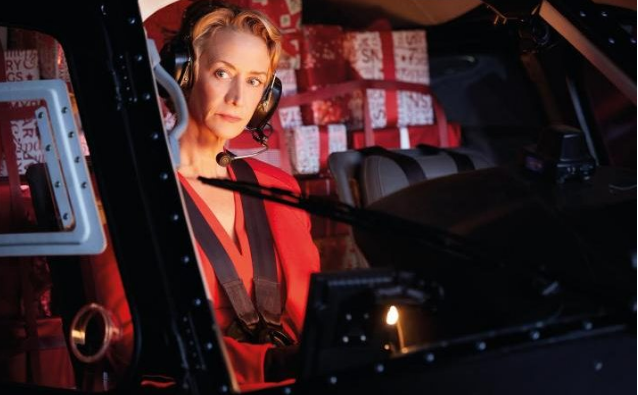 The actress lives in Maine with her husband Joseph Coleman and is currently starring in the Broadway revival of Les Liaisons Dangereuses. An erotic of tale of lust and betrayal, McTeer plays super-seductress the Marquise de Merteuil opposite Hollywood actor Liev Schreiber. What on earth would Santa say?

For an in-depth look at the arts subscribe to So It Goes

Images: Marks and Spencer