Hugh Hefner has always insisted that once a Playmate, always a Playmate, and to prove it, the magazine asked seven cover stars to recreate their most well-known images. The results are a beautiful and touching homage to the fact that women can wow at any age, with some of the models barely seeming to change at all.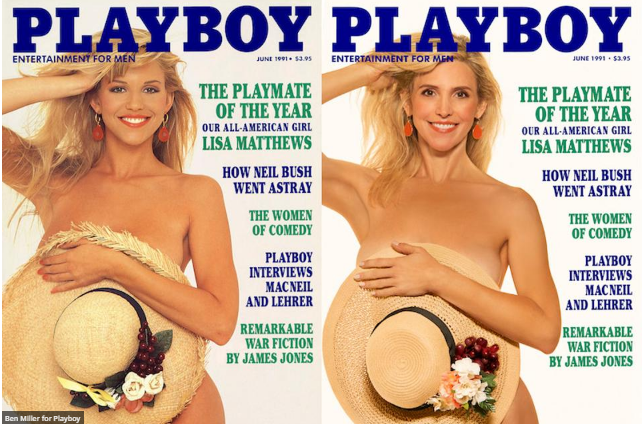 The idea was coined by Hefner's son Cooper Hefner, who recently took the helm of Playboy, and wanted to 'commemorate some of the Playmates who have maintained a relationship with us through the decades'.
The cover stars include: Charlotte Kemp (December 1982 Playmate), Cathy St. George (August 1982 Playmate), Monique St. Pierre (PMOY 1979, November 1978 Playmate), Renee Tenison (PMOY 1990, November 1989 Playmate), Candace Collins (December 1979 Playmate, and Cooper's own mother, Kimberley Conrad Hefner (1989 Playmate of the Year, January 1988 Playmate).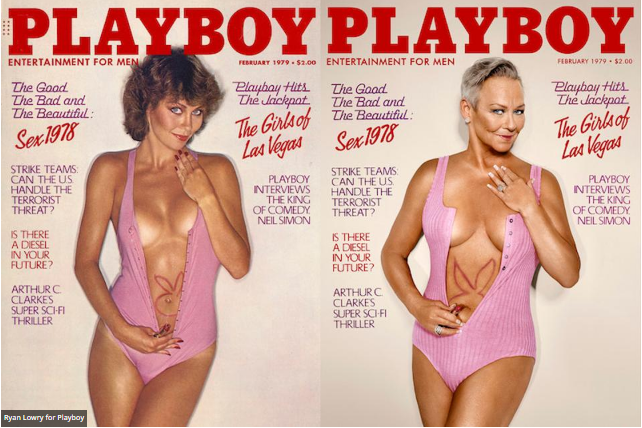 The feature also allowed the models to reminisce on their time as a model, with Charlotte Kemp recalling: "My roommate was Jill De Vries. She was already a Playmate and she kept on saying, 'You've got to do Playboy with those boobs!'"
To see the full vintage Playmates spread subscribe to Playboy