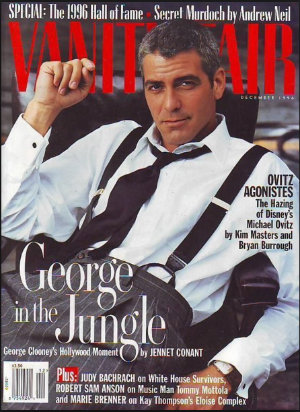 Vanity Fair - December 1996
At the height of hit-series ER mania, Dr Swoony emerged as one of the show's most promising stars. This is one of his earliest covers for a major magazine and a promise of the incredible career yet to come.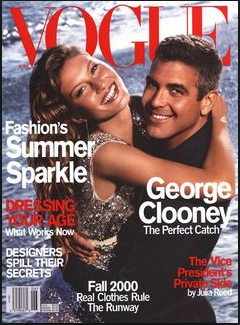 Vogue – June 2000
Supermodel Gisele became the envy of women worldwide when she got the chance to frolic with him on the beach for this Vogue US cover. Considered two of the most beautiful people in the world at the time, it is a perfect portrait of early noughties pop culture.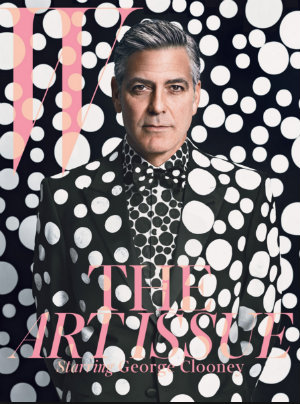 W Magazine – December 2013
Spot the star. A rare quirky moment for the suave heartthrob as he graces the 'Art edition' of W magazine in a polka dot suit with matching wall paper.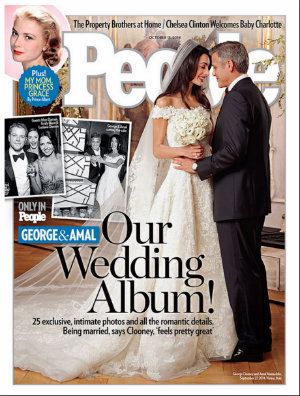 People- October 2014
Hearts broke all over the world when the stunning Amal Alamuddin did the seemingly impossible and became Mrs Clooney. This wedding album edition of People took us inside their beautiful Venice ceremony, and offered a rare glimpse into the private life of one Hollywood's most private stars.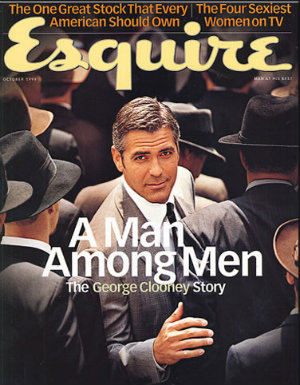 Esquire USA – October 1999
By the end of the nineties Clooney was fast becoming one of the bankable stars of his time. In the corresponding article titled 'The Common Touch of the Leading Man' John H. Richardson tries to convince us that George Clooney is really just like all of us…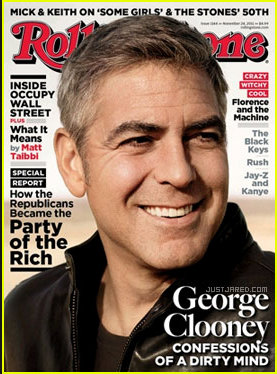 Rolling Stone – November 2011
Over the years he has been compared to Cary Grant and Steve McQueen, but there is only one George Clooney and as this Rolling Stones cover proves, he just gets better with age.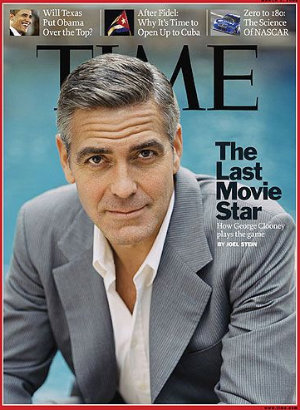 Time – February 2008
This classic Time cover recognises Clooney as one of Hollywood's serious, power players. Could he be the last proper movie star? Only Time will tell…


To keep up-to-date with the latest in men's lifestyle and channel your inner Clooney, grab a subscription to Esquire