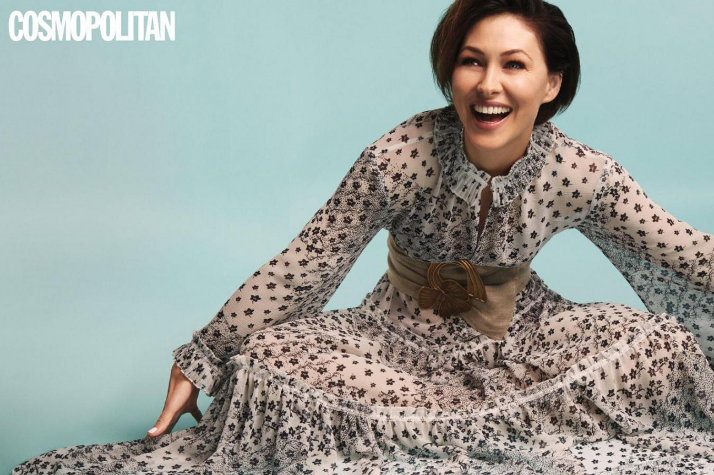 The celebrity Big Brother presenter opened up to Cosmopolitan about hubby Matt Willis' drug and alcohol abuse saying she was scared of "the unknown" and of "not knowing whether he could do it. And not knowing if he'd come home".

She continued: "I always thought that there would be a pretty horrific phone call, but thankfully there wasn't... it's taught him who's boss. It's just another layer of something you go through. Lots of people don't have that layer, but we do. The only thing I can compare it to is Matt saying that the minute he saw me give birth, it changed everything. It's just a whole different level of respect. It's knowing how much strength they have to be able to do that. When you see somebody so sick and then curing themselves, it's mind-blowing. If you can crack that, you can crack anything. Hopefully, we won't have to face anything worse."

The 40-year-old beauty and Busted star have three children Isabelle, six, Ace, four, and Trixie, eight-months and are set to celebrate their tenth wedding anniversary. Both are incredibly successful in their own right, but Emma reveals that it wasn't always so easy for her, describing how after leaving MTV in 2005 she struggled to get work.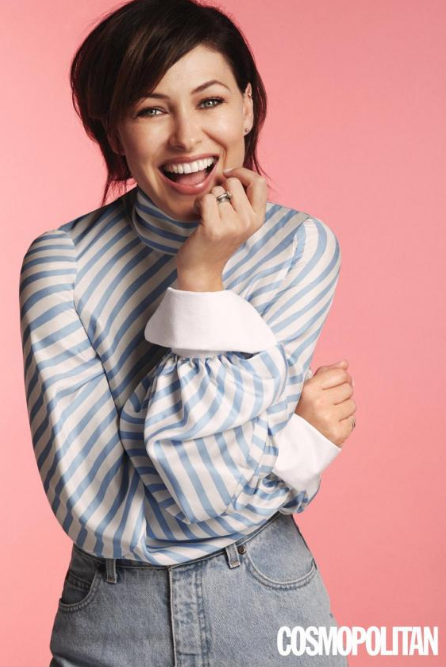 "They didn't renew my contract," she says. "It knocked me. I didn't really do much. Even when Matt (her husband) and I were signed to present I'm A Celebrity Get Me Out Of Here… NOW! in 2007, I thought it was because I was his girlfriend (he won the show in 2006). It was paranoia."

"I thought about jacking it all in. I wasn't working and I wasn't earning. Matt and I had been together for a couple of years and I didn't want to have to rely on him. He was helping me out. It festers in your head and you get all negative. But Matt just told me to keep going."

Matt has certainly been proved right, with Emma currently being one of the biggest presenters on television hosting CBB and ITV's revamped version of The Voice this month alone. Not bad for an ex-model from Birmingham!

To read more of Emma's inspiring interview grab a subscription to Cosmopolitan