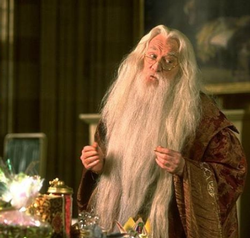 After Richard Harris' death in 2002, just before the second Harry Potter film, The Chamber of Secrets, was released, there was a flurry of speculation over which actor would be entrusted with following Harris' performance as the Hogwarts headmaster, Albus Dumbledore.

While the role eventually passed to Michael Gambon, at the time one other legendary British thespian was in the running: Sir Ian McKellen. Now the 77-year-old has explained why he was inclined to turn down the studio's request for him to replace Harris, who had once commented on McKellen's on-stage talent, calling the former "technically brilliant, but passionless."

"When [Harris] died – he played Dumbledore, the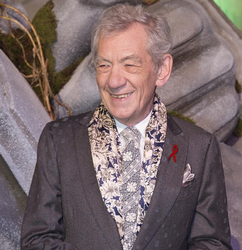 wizard [while] I played the real wizard [Gandalf], of course – [the producers] called me up and said would I be interested in being in the Harry Potter films, they didn't say what part," McKellen told BBC's HARDTALK. "But I worked out what they were thinking. I couldn't take over the part from an actor who I know disapproved of me."

McKellen went on to explain about how, despite turning down the part of Dumbledore, he still has a lasting affinity with the character via his apparent resemblance to eventual incumbent Gambon.

"Sometimes when I look at the posters of Michael Gambon, the actor that gloriously plays Dumbledore, I sometimes think it's me," he laughed. "You know, we get asked for each other's autographs!"

For more info on what goes on behind-the-scenes in our favourite thespian's lives with a subscription to The Hollywood Reporter.