It was a situation far removed from the holiday camp ball room in which Patrick Swayze hoisted Jennifer Grey above his head to the tune of Bill Medley and Jennifer Ward's I've Had The Time of My Life. And when coincidentally-named fiancés Sharon and Andy Price decided on "the spur of the moment" to recreate that famous move in a Weston-Super-Mare pub garden, who could possibly have foreseen the result being a quick trip to A&E?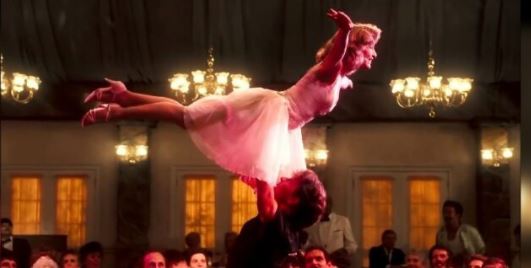 The Dirty Dancing superfans were hoping to pull off the move in preparation for their big day, but both ended up in a bit of state.

"There was no build up, no warm up and that was it," Mr Price told the BBC. "I think I knocked myself out hitting the floor as hard as I did. I wasn't too aware of what was going on after that."

Ms Price is also unsure: "I can remember running towards Andy and then the next thing just struggling for breath and my back was hurting."

With him "in and out of consciousness" and her conscious but "struggling for breath" - an ambulance and rapid response vehicle were called and the couple were taken to Southmead Hospital.

The Prices have since said they would rethink their first dance for the wedding.

If, like the Prices, you need a bit of extra coaching, grab a subscription to Dance Teacher – and avoid concussions – today.