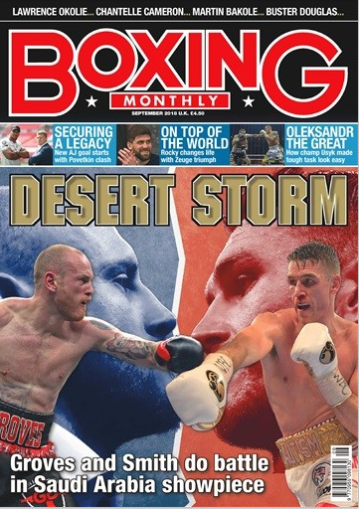 Anyone serious about this brutally brilliant sport needs to get Boxing Monthly in their lives. See all the guts and glory in full technicolour including a monthly round-up and reviews of any boxing related DVDs, films or books released that month along with sections dedicated to the domestic scene, plus interviewS with boxing stars old and new. All in all, it's a bloody good read.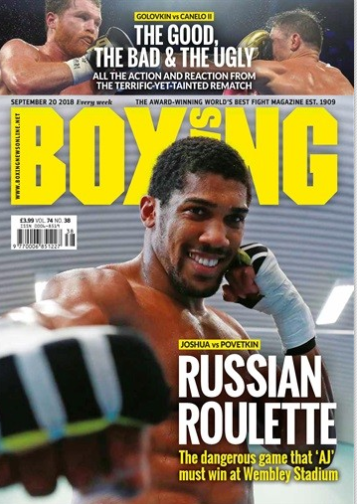 If you need your fighting fix on a more regular basis, not to mention value for money, then Boxing News is the one for you. The world's only weekly publication on the sport and the oldest in circulation, having been formed in 1909, it comprises ringside reports, in-depth previews, historical features, the latest news and interviews with the biggest stars of today, all weighing in at an even 48 pages every single week.
Fancy the glamour and glitz of the American boxing scene? Then delve into The Ring. Largely considered to be the boxing bible in the States, this gloriously glossy monthly pulls no punches when it comes to keeping you up to date on who's hot in the global boxing world.