The Big Issue is one of the UK's leading social businesses and exists to offer homeless people, or individuals at risk of homelessness, the opportunity to earn a legitimate income, thereby helping them to reintegrate into mainstream society. One person who has a remarkable story to tell on how The Big Issue changed his life - with the help of his street cat Bob, is Bestselling author James Bowen.

As a former homeless person and recovering heroin addict, James spent the best part of a decade on the streets – busking and selling The Big Issue. It was here that James met his furry companion, a ginger stray cat named Bob. The pair established a loyal following and soon people were showering Bob with treats along with their generous donations for the magazine.

Three-times cover star Bob has contributed to some of the magazine's best selling issues!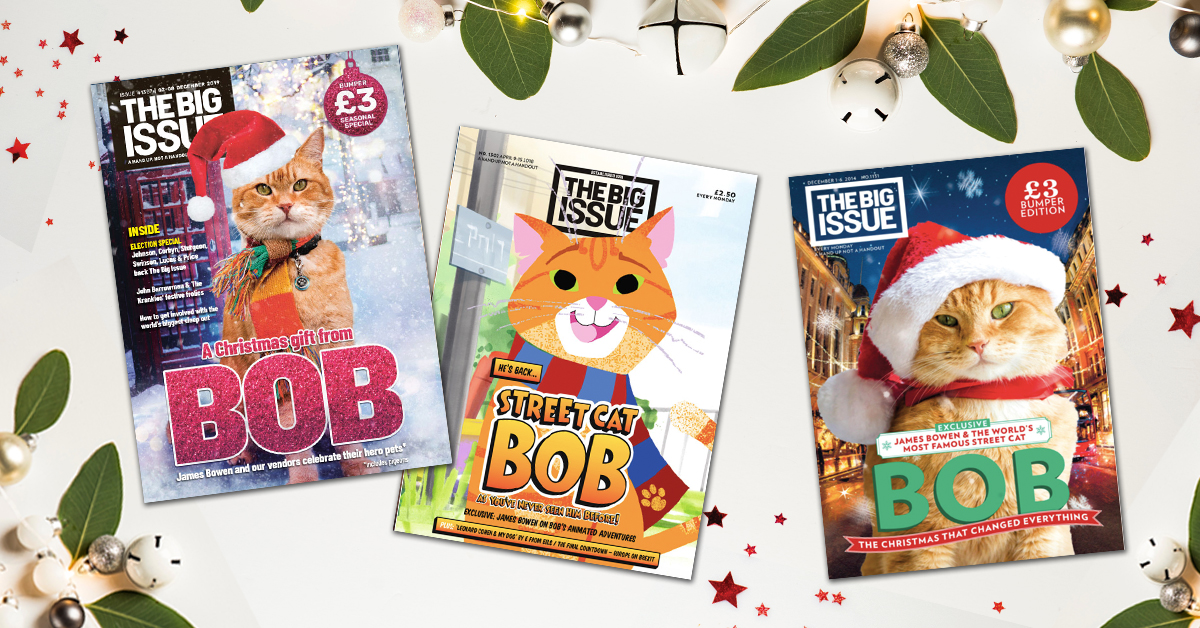 James started to see the light at the end of the tunnel through the positivity and genrosity of the public's response to himself and Bob, and decided to publish a book of his experiences. A Street Cat Named Bob became a bestseller across the world!

You can read James' full story here.

Give a little back this Christmas and help those less fortunate. By subscribing, you can help:

• Create supported employment opportunities for vulnerable people in The Big Issue subscription fulfilment team.

• Better support to The Big Issue's network of 2000 street-based vendors – all profits are reinvested to increase capacity to provide a hand up, not a hand out, to vulnerable people.

• More effectively deliver The Big Issue mission of dismantling poverty and creating opportunity

Subscribe today from £32.50 and help make a change!