GIFT FINDER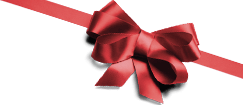 A magazine subscription is the perfect gift, but if you need a little bit of help figuring out exactly which magazine to give, our Gift Finder can make finding the right title easy! Or why not give them the choice with our Gift Cards and Gift Vouchers.
Just answer a few simple questions below about the person you're buying for:

Which gender?
Male
Female
All

How old?
Kids
Teens
16-24
25-39
40-54
55+
All people

What are their interests?
ART & DESIGN
BOATING & FISHING
COMPUTER & TECH
CRAFT
ENTERTAINMENT
FAMILY
FASHION & BEAUTY
FOOD & DRINK
GENERAL INTEREST
HEALTH & FITNESS

HOBBIES & PUZZLES
HOME & GARDEN
INTERNATIONAL
LIFESTYLE
MOTORING
MUSIC
NEWS & CURRENT AFFAIRS
SCIENCE & NATURE
SPORTS & OUTDOOR
TRAVEL
WEDDINGS