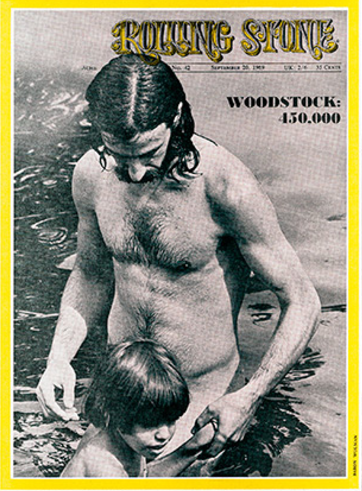 1969 – Woodstock
Nothing says 'the swinging sixties' like Woodstock, and nothing says Woodstock like this RS cover image. In the corresponding feature story, Greil Marcus reported from the grounds about 'everything from the music and the weather to the traffic jams and the entire unforgettable weekend that changed rock & roll.' Peace. Out.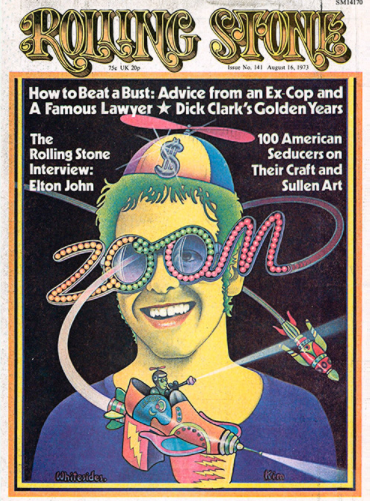 1973 – Elton John
"I'd like to make a movie and show people there's more to me than meets the eye. But that's boring. Pop stars always want to make movies," said the Rocket Man in his revealing RS interview. Elton, of course, is still an international pop legend adored the world over, only now, no one doubts just how barmy his life is.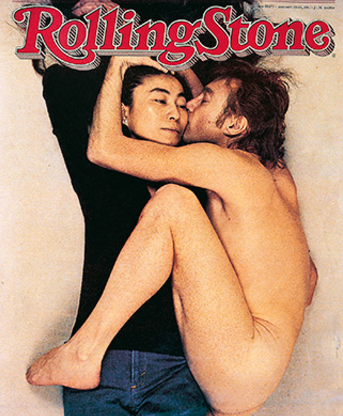 1981 - John and Yoko
In a tragic twist of fate, this December 1980 RS image of John Lennon clinging to his beloved Yoko would be one of the last ever taken of him, as the Beatles legend was murdered just a few hours later. The issue was eventually released in 1981, and the entire issue was a tribute to the great man.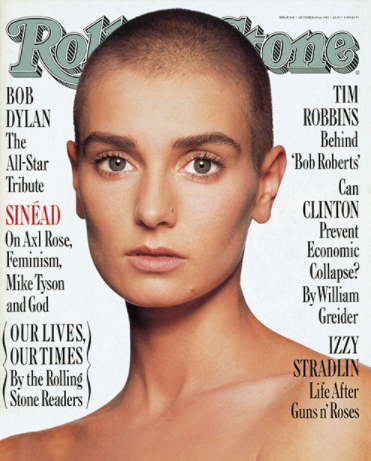 1992 – Sinead O'Connor
Nothing quite encapsulates the spirit of the Nineties like this stunning portrait of Sinead O'Connor who was both an idol and casualty of the hedonistic decade. "If I hadn't believed in God, I would be dead now, I would be drunk, I would be on drugs. God gave me a voice, and that's what saved my ass," she told the magazine.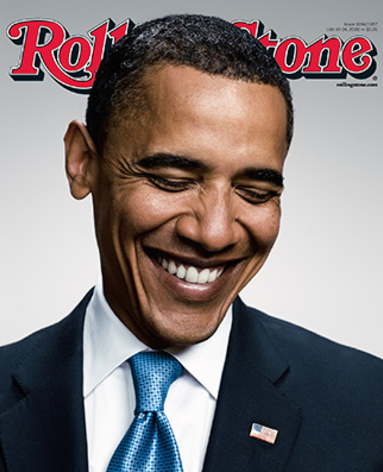 2008 – Barack Obama
A social commentator, Rolling Stone has increasingly made known it's Democratic persuasions over the years. Having said that, Barack Obama's election as the first black president of the United States was the kind of historical milestone no worthy magazine ought to miss.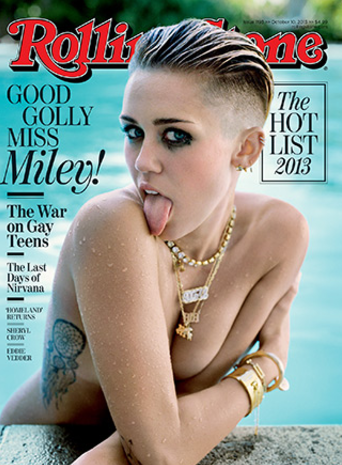 2013 – Miley Cyrus
Having documented every major musical, social and political movement of the last six decades, you might assume that RS had seen everything there is to see. That is of course, until Miley Cyrus cavorted with Robin Thicke in flesh-coloured PVC underwear at MTV's VMA Awards… The ultimate Millennial, Miley represents the changing face of media and the challenges all publications, including Rolling Stone, face.