Twenty years, the experience of venturing into a British pub was very different. Firstly, there was no such thing as shabby chic, just plain shabby, gourmet food consisted of soggy fish and chips and the drinks menu was extremely limited; think branded beer on tap, vinegary house wine and one bottle each of your basic spirits.
Regardless of whether you think pubs were better back then or not, it is undeniable that the quality of alcohol within has improved enormously. Craft beer has become a revelation in flavour for hop fans, wine is palatable and gin has basically become the best drink ever. Not bad for a drink once referred to as 'mother's ruin'.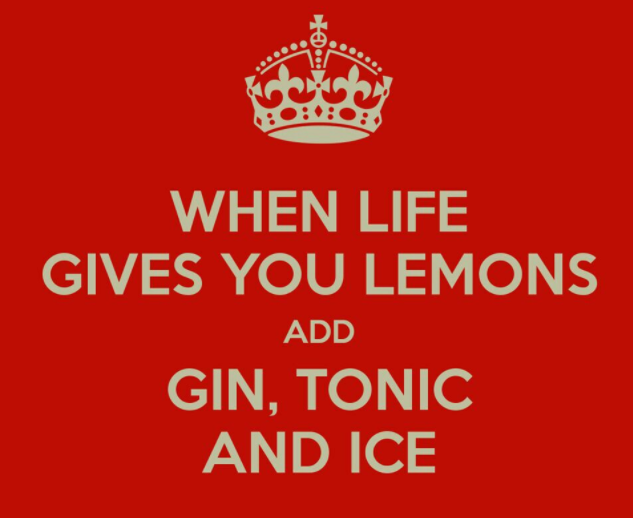 So what's caused the great resurrection of this fine spirit? It's largely thanks to the work of micro distilleries who realised that the bland commercial gins just weren't cutting the mustard. Unlike its odourless sister vodka, gin has the delightful aromatic of juniper which can be adapted to include a wealth of different flavours.
Much like coffee aficionados can detect notes of caramel or chocolate, gins versality means distillers can concoct their own recipes using complex botanicals which bring out the desired fruit or spice elements. Angelica, pine, rosemary, basil and cassia bark are just a few of the flavours adding oomph to modern gin blends.
Since an artist is only as good as his tools, this explosion of gin diversity has inspired bartenders to play with flavours, causing a boom in gourmet gin cocktails, from Lavender martinis to rhubarb and rose gin fizz and cucumber gimlets spiked with wasabi.
So whether you like your gin straight up, muddled with blackberries or in a classic martini, there are an abundance of bottles out there to sip from, and with a BoroughBox Gin and Tonic subscription, you don't even need to leave your house. Cheers!