Actress Ruth Negga shows off her fashion credentials in a gorgeous new shoot for The EDIT, wearing sumptuous velvet designs by the likes of Tom Ford, Sonia Rykiel and Saint Laurent.
Thanks to her Oscar-nominated performance in last year's civil right drama Loving, the 35-year-old has suddenly become a household name. But the Ethiopian-born star who was raised in Ireland, has actually been working for years, having starred in the likes of 2005's Breakfast on Pluto and the hit TV series Misfits. This has allowed her to remain level-headed throughout the Academy Award furore, even telling the magazine that she is not 'interested in working for the next few months.'
"I think people get worried about a wave they have to ride. But what if you crash out and you can't ride any more waves? I'm sometimes really happy not working for a long period, reading books and going for walks, cooking dinners and sleeping in," Ruth told The EDIT.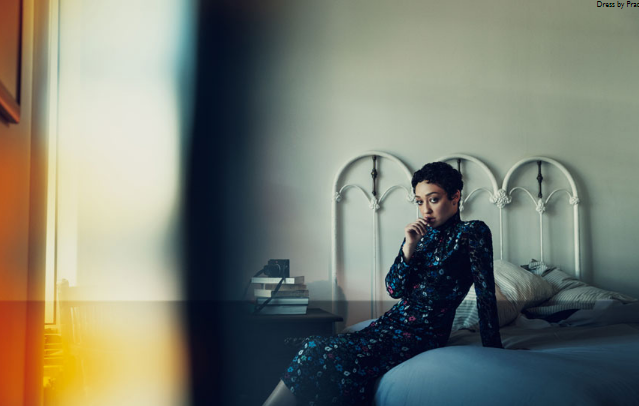 But even when she is relaxing, it's hard not to imagine Ruth not looking stylish with her natural beauty and grace, but she insists there are times when she counts on her stylist, Karla Welch, to boost her self-confidence.
"She's a huge feminist, and that was important. I don't have time to go to the gym, and she dresses my body in a way that's going to give me confidence. I like a sleeve, I like a high neck," she told the magazine, "that's my style. And I am gently stubborn about being shoehorned into something that I am not."
If you love fashion and follow your own style instincts, subscribe to PORTER for a saving of up to 30%
Images: The EDIT